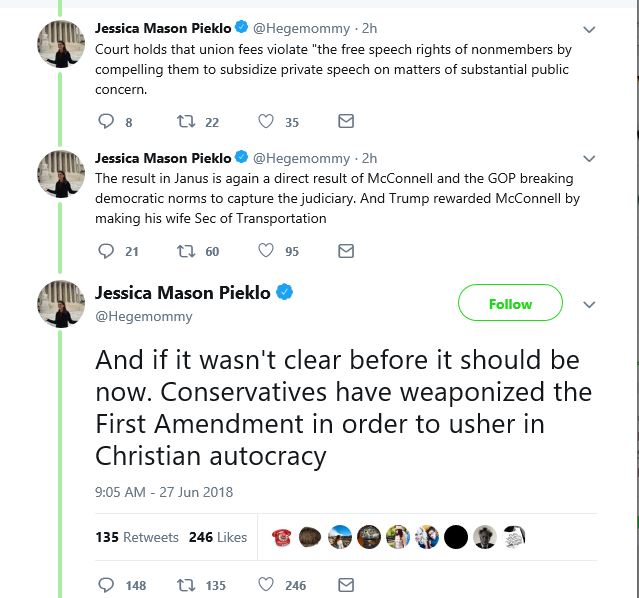 I am still trying to digest this one. I am not sure how to weaponize a Constitutional amendment. Does Ms. Mason Pieklo ( a law professor by the way) mean that strengthening the individual's choice to support a political who or a political view  or movement is somehow evil? Kind of like the  Soviets did and other like Saddam Hussein did: You can vote, but you only have one way to support and vote.
Remember what we have been saying all these decades: If they have no respect for the Second Amendment, you can rest assured they have the same lack of consideration for the rest of the Bill of Rights.
---
UPDATE: I just found out that the "weaponizes the First Amendment" was used by Justice Kagan in her dissent .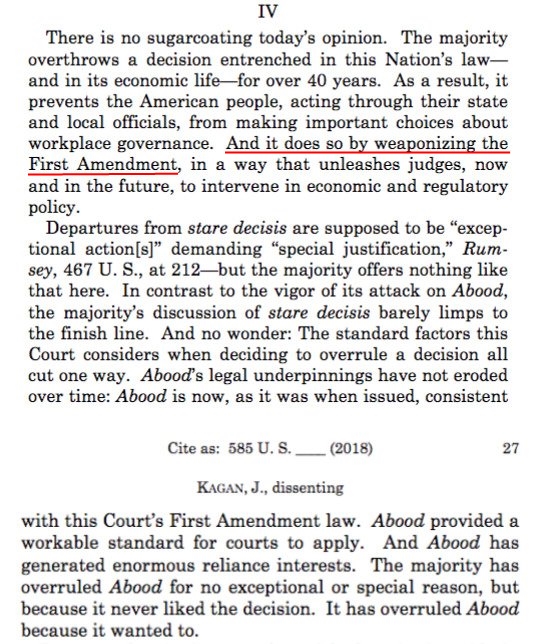 My conclusion still applies.