I hate Jesse James.  I could not stand his terrible show.  I could not stand his terrible bikes.  I'm not alone in this, the fact is, he was hated by real bikers at the Rally in Sturgis.
His bikes were show bikes.  None of them was ever meant to be ridden further than from the trailer to where it was being shown, then back again.  He took one of his bikes out on a ride and had to be followed around with a pickup truck with some gas cans because he mounted a 124 cubic inch engine to about 1.5 gallons of gas tank and would run it dry every 20 minutes.
West Coast Choppers was more of a brand than a bike shop.
Then for some stupid reason he decided to get into guns.
His work is garbage.  Pure garbage.  Yes, I've seen them.  I've held a few in my hands.  Garbage.
His guns are like his bikes, they don't run for shit.  I know people who make beautiful 1911's.  At the heart of every one, is a functioning gun.  Jesse James' guns are gaudy bling, and they don't function.  He don't know how to tune a 1911 to make it work for all the money they cost.
Then there are his designs.
This is his suppressor, the Aero Sonic.  It costs $3,000.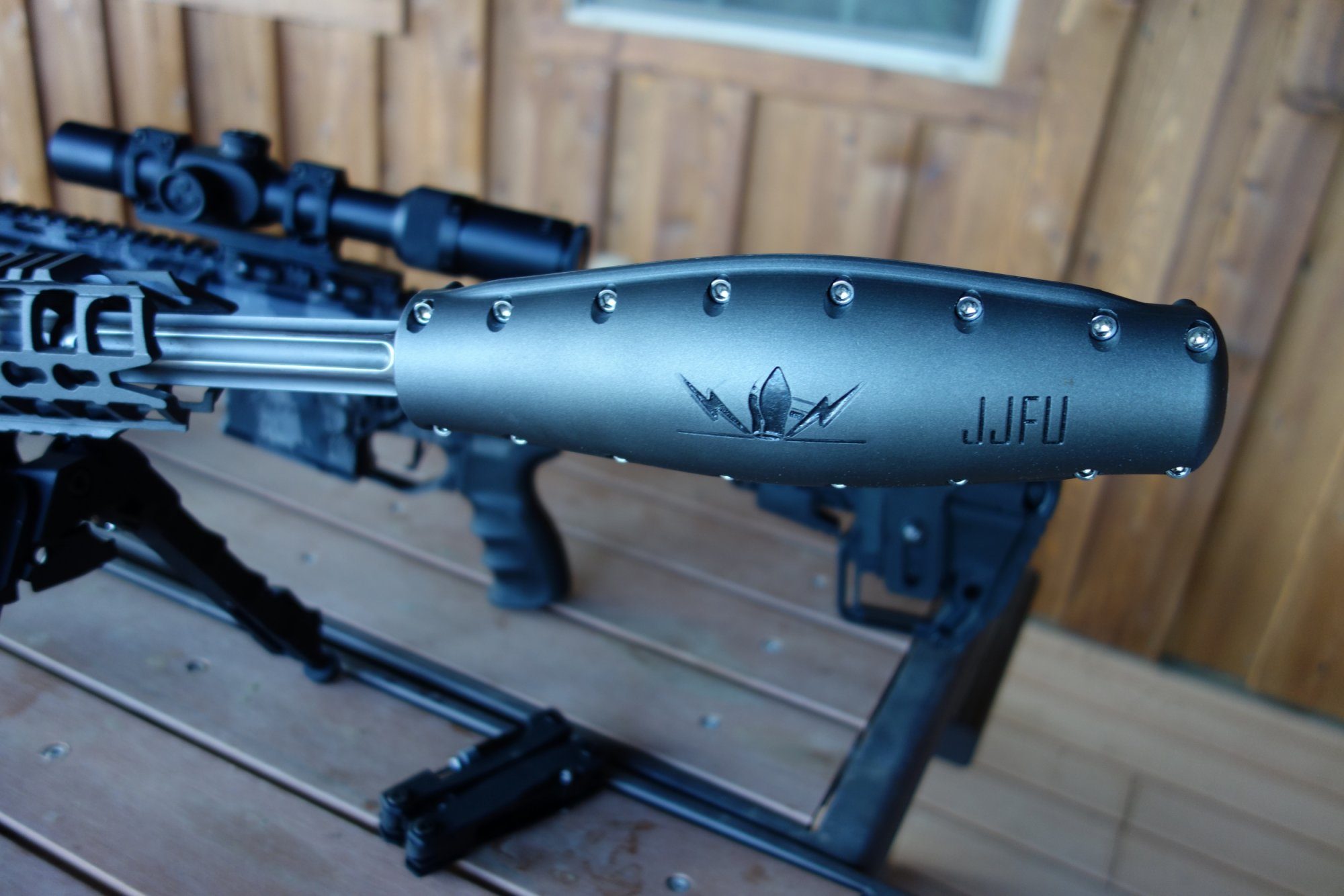 That is failure.  A suppressor is a pressure vessel.  The major load the body deals with is hoop stress.  A long axial seam bolted together is about the worst way to build a pressure vessel.  There is a reason no engineer at any other suppressor company has ever made a can like that before.  There is a reason no other engineer has ever made a pressure vessel like that before.  That is $3,000 worth of "come apart during firing" on the end of your gun.
Then there is this $8,100 turd.  Jesse's personal JJFU "Califas" shorty.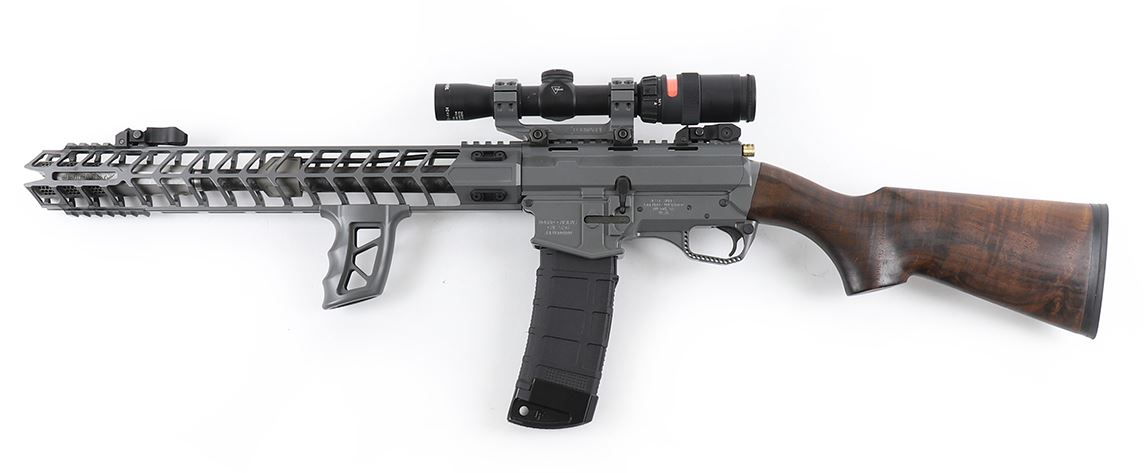 Do you know what happens when you put a muzzle break inside your skeletonized aluminum handguard?  You blow apart your handguard.
I've seen it.
This is his muzzle break.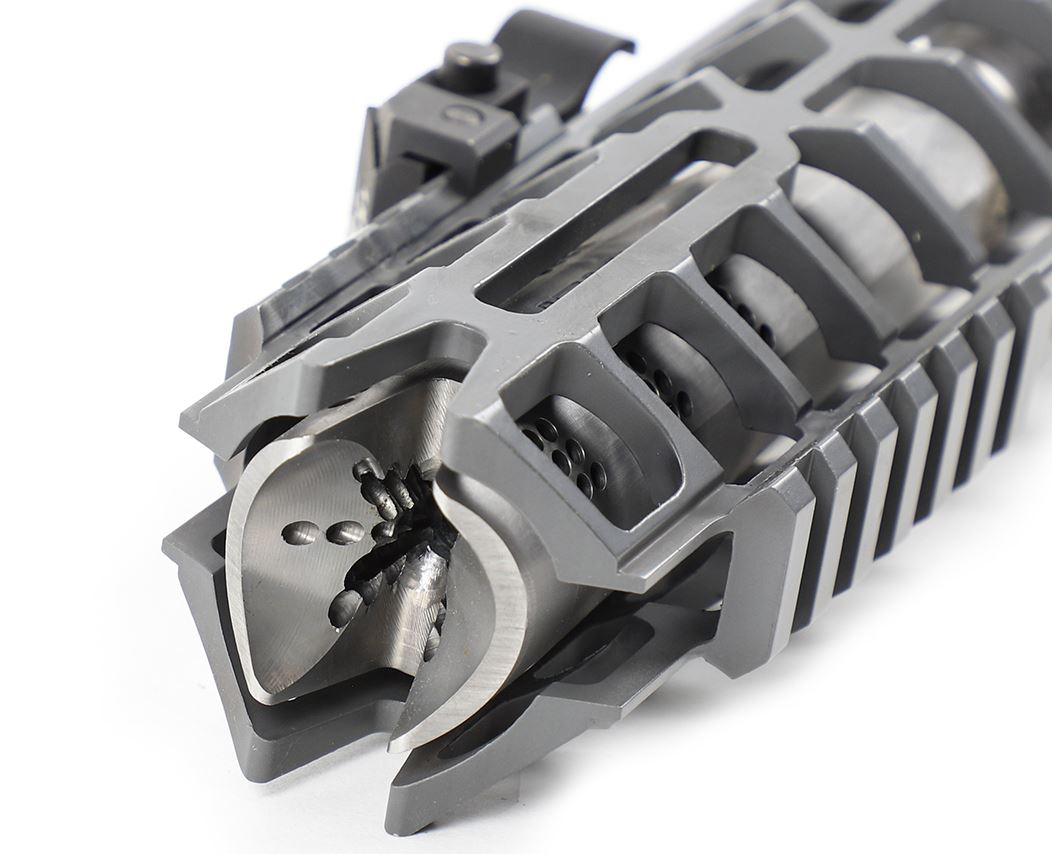 That looks like some community college Machining 101 jerking-off.  That is not a serious design by a serious gun maker.
For another $3,000 you too can take a colt 9mm AR parts kit and have it Cerakoted by a kid with a Boba Fett fetish.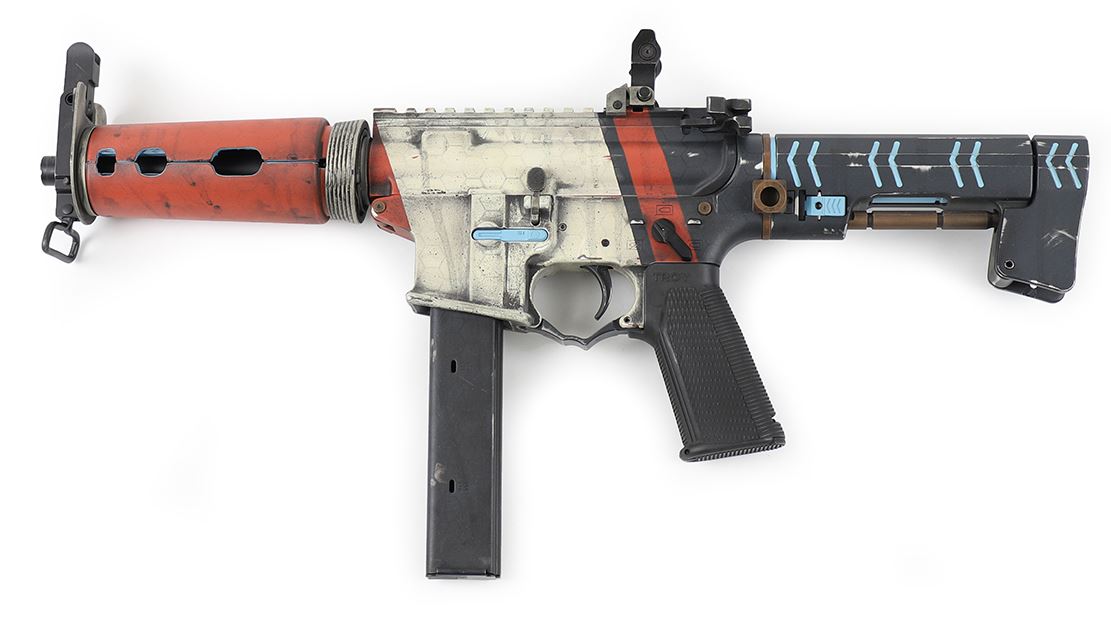 That brings us to today's news.
I always wanted to diversify my business beyond bikes and cars. Never in my wildest dreams did I think it would lead to what we do at #JJFU here's a just finished Full Damascus Cisco2… https://t.co/uuYx172Q7g

— jesse james (@popeofwelding) August 26, 2018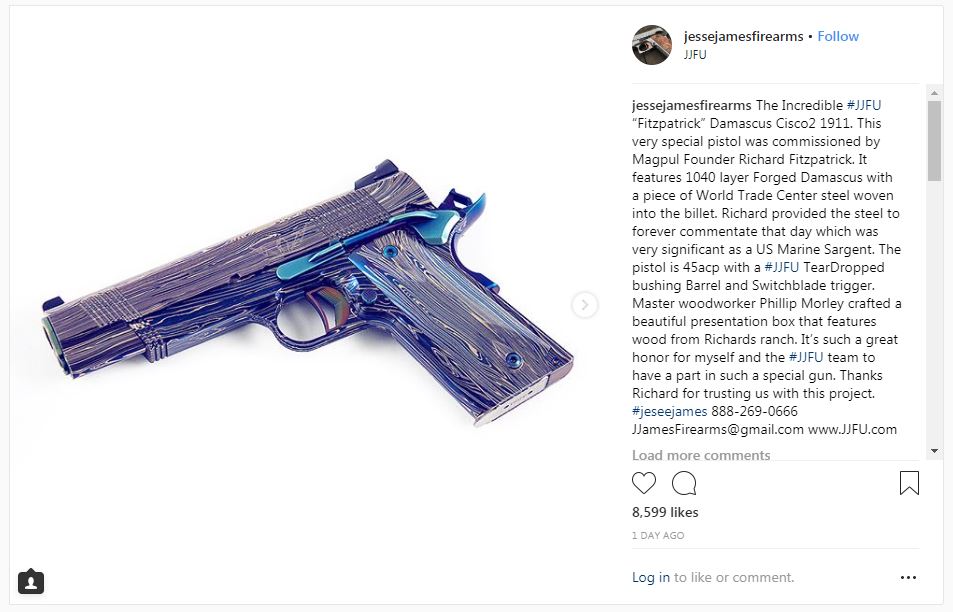 "The Incredible #JJFU "Fitzpatrick" Damascus Cisco2 1911. This very special pistol was commissioned by Magpul Founder Richard Fitzpatrick. It features 1040 layer Forged Damascus with a piece of World Trade Center steel woven into the billet. Richard provided the steel to forever commentate that day which was very significant as a US Marine Sargent. The pistol is 45acp with a #JJFU TearDropped bushing Barrel and Switchblade trigger. "
The major structural steel in the US is A36, which is pretty much iron and manganese with 0.29% Carbon.  It's probably forged with 15N20 which is what he used on his other Damascus gun.
Known what I know about firearm function, I'm glad he admits is a presentation piece because I'm not going to trust those locking lugs in the slide to hold.
It looks like someone had fun with the niter blue too.
I just can't stand shit like this.  The heaping "never been done befo'" praise for a overly blinged up show piece.
I know engineers in the firearms world.  I know the difficulties in designing and manufacturing guns.
Mr. "I have a CNC and all the money Discovery Channel can offer me" taking two years to build a single 1911 just infuriates the engineer in me.
But what else can I expect from a guy who is charging $700 to CNC a chef's knife out of same medium carbon stainless that Kershaw made a $40 pocket knife out of?