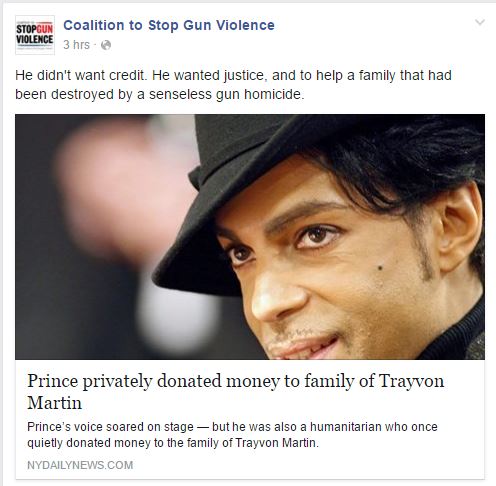 The first reports/rumors are that he might have died of an overdose or related to over-medication. If so (and a big one) I find that ironic knowing that deaths by overdose have long overtaken all deaths by gunfire in the United States:
The United States is experiencing an epidemic of drug overdose (poisoning) deaths. Since 2000, the rate of deaths from drug overdoses has increased 137%, including a 200% increase in the rate of overdose deaths involving opioids (opioid pain relievers and heroin). CDC analyzed recent multiple cause-of-death mortality data to examine current trends and characteristics of drug overdose deaths, including the types of opioids associated with drug overdose deaths. During 2014, a total of 47,055 drug overdose deaths occurred in the United States, representing a 1-year increase of 6.5%, from 13.8 per 100,000 persons in 2013 to 14.7 per 100,000 persons in 2014.
Source: Increases in Drug and Opioid Overdose Deaths — United States, 2000–2014
But remember, #OnlyGunDeathsMatter to the Vulture Brigade.