Maybe the reason why people in my generation (at least some) have such a disdain for the Feminist movement is because we had amazing examples of women to admire.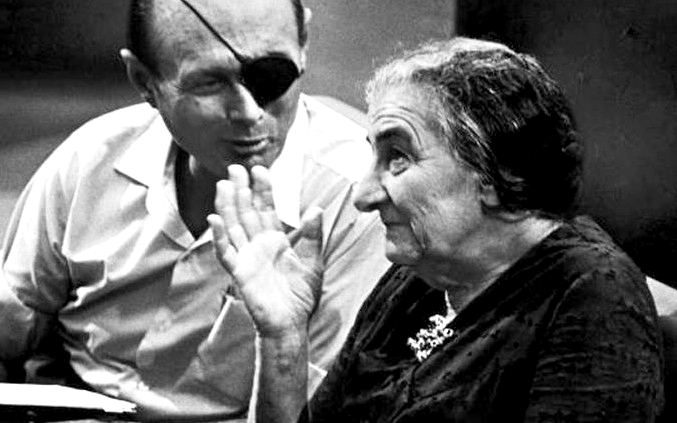 Golda Meir talking to perhaps the baddest ass in the Middle East in the 60's and 70's, Moshe Dayan. There is an Israel because of the cunning, smartness and downright meanness when needed from these two. Back then Israel was the size of a Wal-Mart Supercenter parking lot with enemies wanting to eradicate them on three sides and the Mediterranean on the last side.  That was an incentive to be tough as nails and they were. And because they were, Israel stands today.
So, when I see women sporting pussy hats or cosplaying some imaginary character, call it feminism and brand themselves warriors, I have to laugh at them and a lot.