Stolen from New Jovian Thunderbolt (Yes, I am lazy today)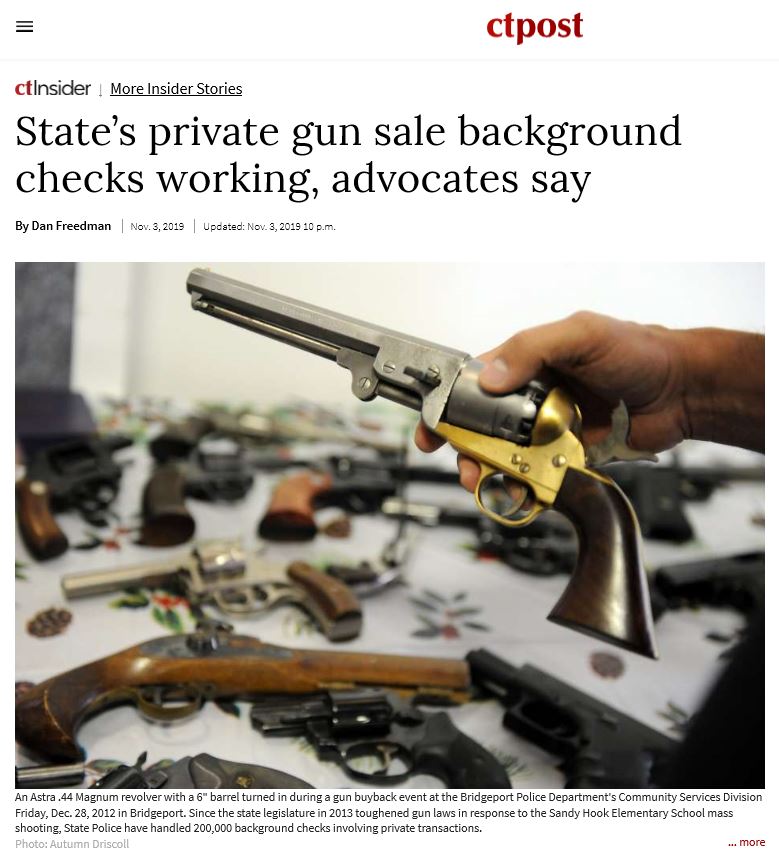 This is the caption of that photo:
An Astra .44 Magnum revolver with a 6″ barrel turned in during a gun buyback event at the Bridgeport Police Department's Community Services Division Friday, Dec. 28, 2012 in Bridgeport. Since the state legislature in 2013 toughened gun laws in response to the Sandy Hook Elementary School mass shooting, State Police have handled 200,000 background checks involving private transactions.
Mut have belonged to Dirty Harry's Great grandfather back when he was constable of SanFran. And in the background you can see his Great Great Great grandfather's percussion .454 Casull from he was chasing pirates up and down the West Coast in the 18th Century.