Buddy @MalRoadkill knows how to provide me with stuff that gives me nose bleeds. His Evil Bastard first sends me this tweet: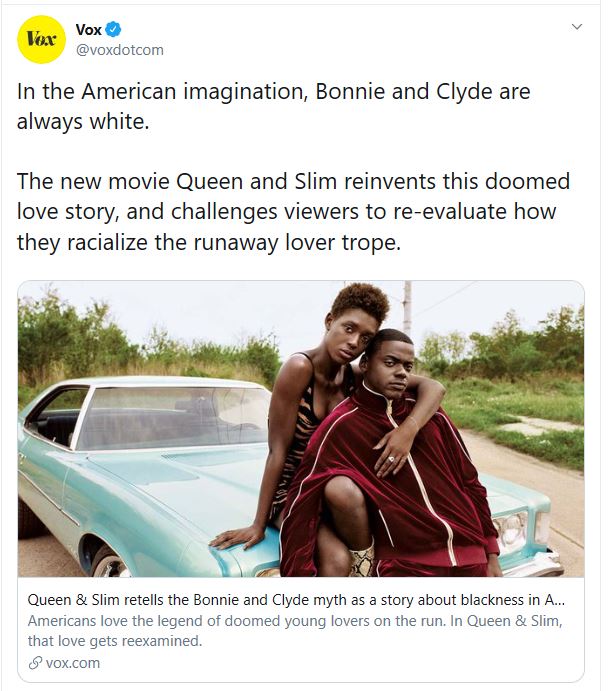 Imagination? White? What the hay? Bonnie Parker and Clyde Barrows were not a figment of somebody's imagination but two cold and calculating killers and simple use of Google would have provided Vox with the facts. OK, maybe the idiot intern they have hired screwed up the tweet, so let's check the actual article…Oh dear God: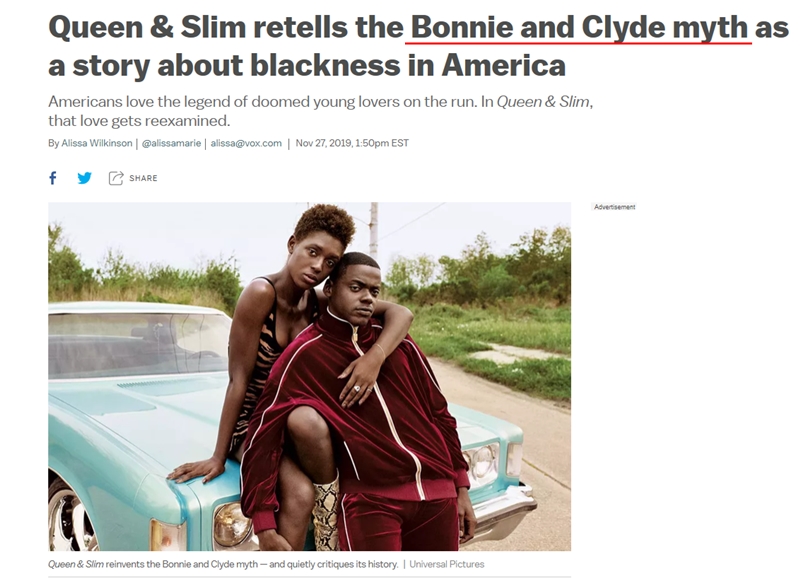 Myth? Jason and the Argonauts is a myth. Bigfoot is a myth. The Loch Ness monster is a myth and so is the Chupacabra. Bonnie and Clyde were very much real.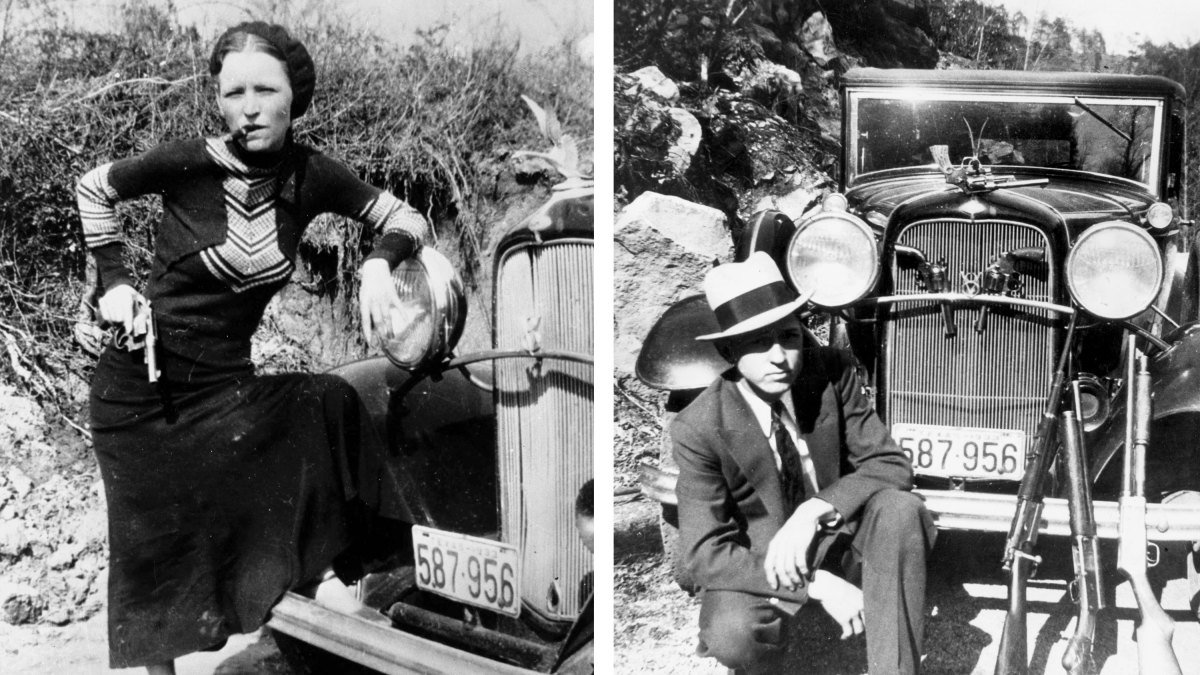 This is from the FBI site linked above:
At the time they were killed in 1934, they were believed to have committed 13 murders and several robberies and burglaries. Barrow, for example, was suspected of murdering two police officers at Joplin, Missouri and kidnapping a man and a woman in rural Louisiana. He released them near Waldo, Texas. Numerous sightings followed, linking this pair with bank robberies and automobile thefts. Clyde allegedly murdered a man at Hillsboro, Texas; committed robberies at Lufkin and Dallas, Texas; murdered one sheriff and wounded another at Stringtown, Oklahoma; kidnaped a deputy at Carlsbad, New Mexico; stole an automobile at Victoria, Texas; attempted to murder a deputy at Wharton, Texas; committed murder and robbery at Abilene and Sherman, Texas; committed murder at Dallas, Texas; abducted a sheriff and the chief of police at Wellington, Texas; and committed murder at Joplin and Columbia, Missouri.
I know the movie they are trying to push is fully paid with the Race Card and is about a couple black kids who get a bad rap due to a bad moment and things go even worse after, basically they are good kids caught on a situation allegedly not of their making. But if you are such dumb as to compare your heroes with psychopaths, then don't bitch if people take exception of it.