She is running for office in Minnesota. She is talking about an officer involved shooting on June 23, 2018. The suspect, Thurman Blevins, was shot as he was running away from police with a handgun. I don't think she has a slight concept of what actually happened and how's reality out there.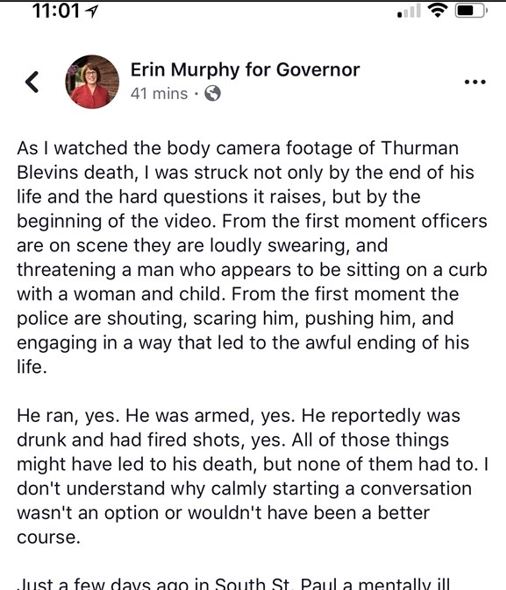 "He ran, yes. He was armed, yes. He reportedly was drunk and had fired shots, yes. All of those things might have led to his death, but none of them had to. I don't understand why calmly starting a conversation wasn't an option or wouldn't have been a better course."

https://youtu.be/v41ZwYbkAog?t=1m12s
And of course, Twitter is chuck full of Police experts that know it was excessive to shoot Blevins:
Best reply to the pearl clutchers and hand wringers? this one: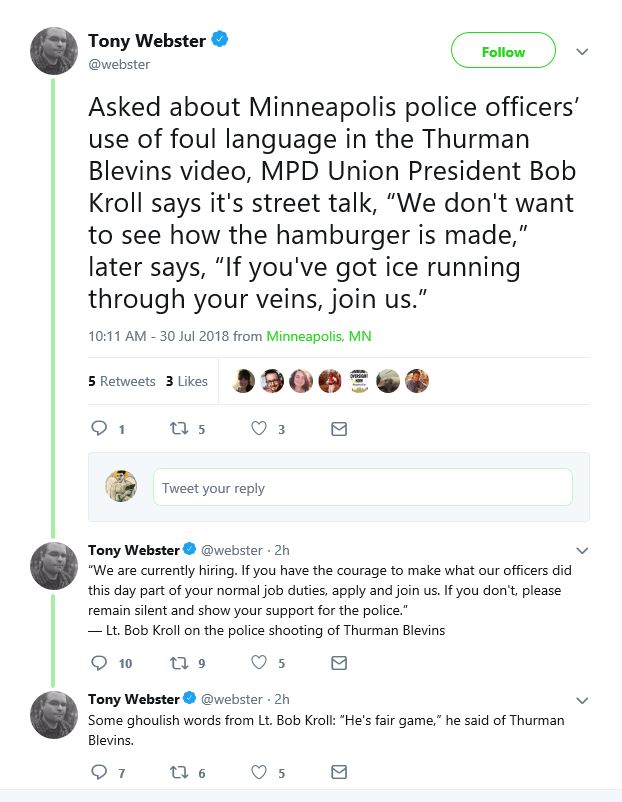 People in MN are losing their collective brain about the last statement. I will recommend that although truthful, we of the civilian branch should know better that utter something like that as we do not want to give our enemies any ammo to use against us.