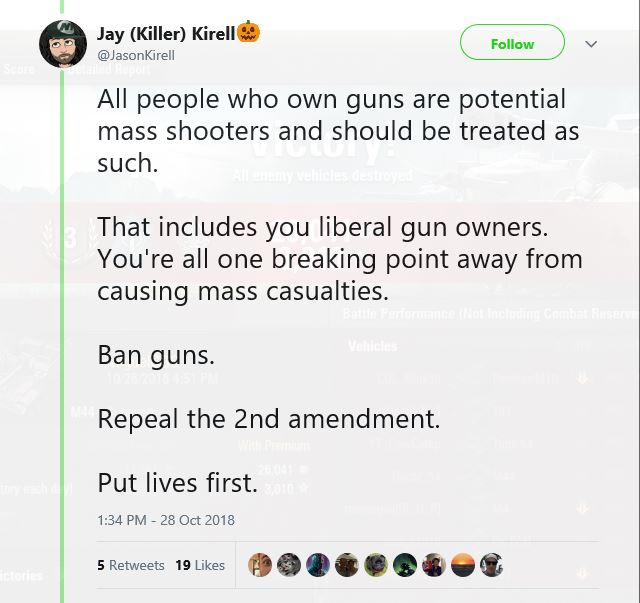 dog·ma
noun
a principle or set of principles laid down by an authority as incontrovertibly true.
You are not allowed to have guns. Failing to obey orders will be severely punished as if you were scum of the earth. You may be a black lesbian , but of you own a gun, you shall be treated as a Nazi war criminal.
I love it. It is like we don't even need to give reasons make our point.