Brave New Books is a small bookstore in Austin, TX. and apparently they made the ultimate sin of not only allowing Open carry in the premises, by offering a 10% discount for those who OC. Somebody in the Opposition took umbrage and actually snail-mail them a comment.
From their Facebook Page: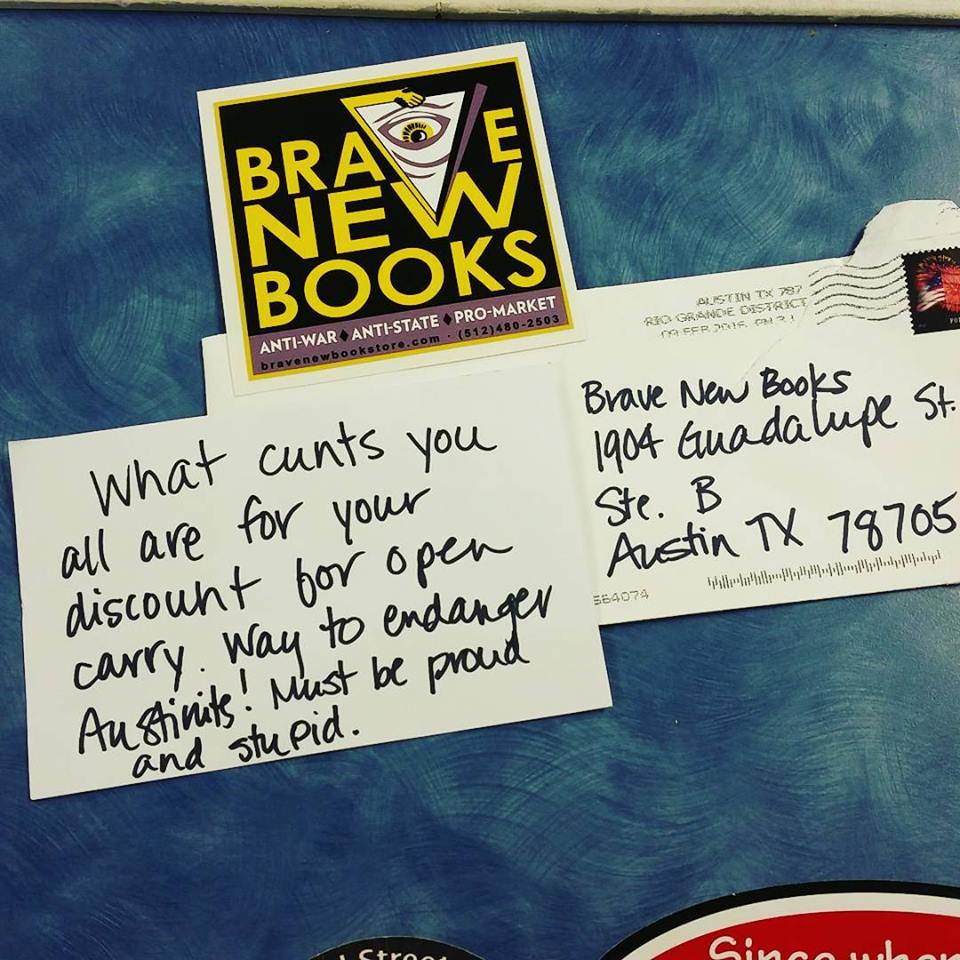 Would this be considered a double whammy? Insulting people engaged in the selling of books (First Amendment) because they allow Open Carry (Second Amendment)?
I am accused (and I am sure you too) that being a single issue voter for the Second Amendment is not a smart thing. I always contend that those who have no respect for one Amendment of the Constitution have no issues crapping on the rest if it is politically viable and profitable.
The Constitution is Either/Or, not Select Your Choices.