Sussex Police said today: "A 47-year-old man and a 54-year-old woman, both from Crawley, were arrested in the town on suspicion of disrupting services of civil aviation aerodrome to endanger or likely to endanger safety of operations or persons.

"They remained in custody at 11am on Saturday."

The Christmas getaway hell saw 1,000 flights cancelled or diverted – affecting 140,000 passengers – since Wednesday night.

And travellers are now being warned to expect a fourth day of chaos as Britain's second biggest airport re-opens today.
Cops arrest man, 47, and woman, 54, over drone chaos after cyclist was spotted 'frantically' packing drones as flights resume
Although a drone strike against a plane can be damaging and dangerous like what happened to an AeroMexico plane show in the pictures below, just the presence in an airport of a couple of thousand bucks' worth of flying toys was enough to create chaos, disrupt the scheduling and cause millions in loses and over one hundred thousand people stuck in the airport.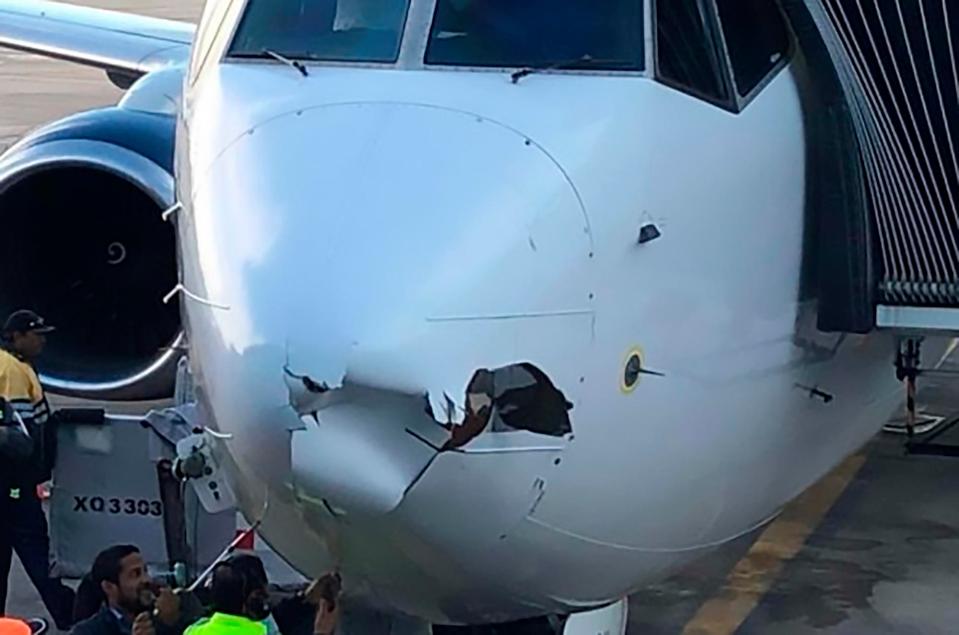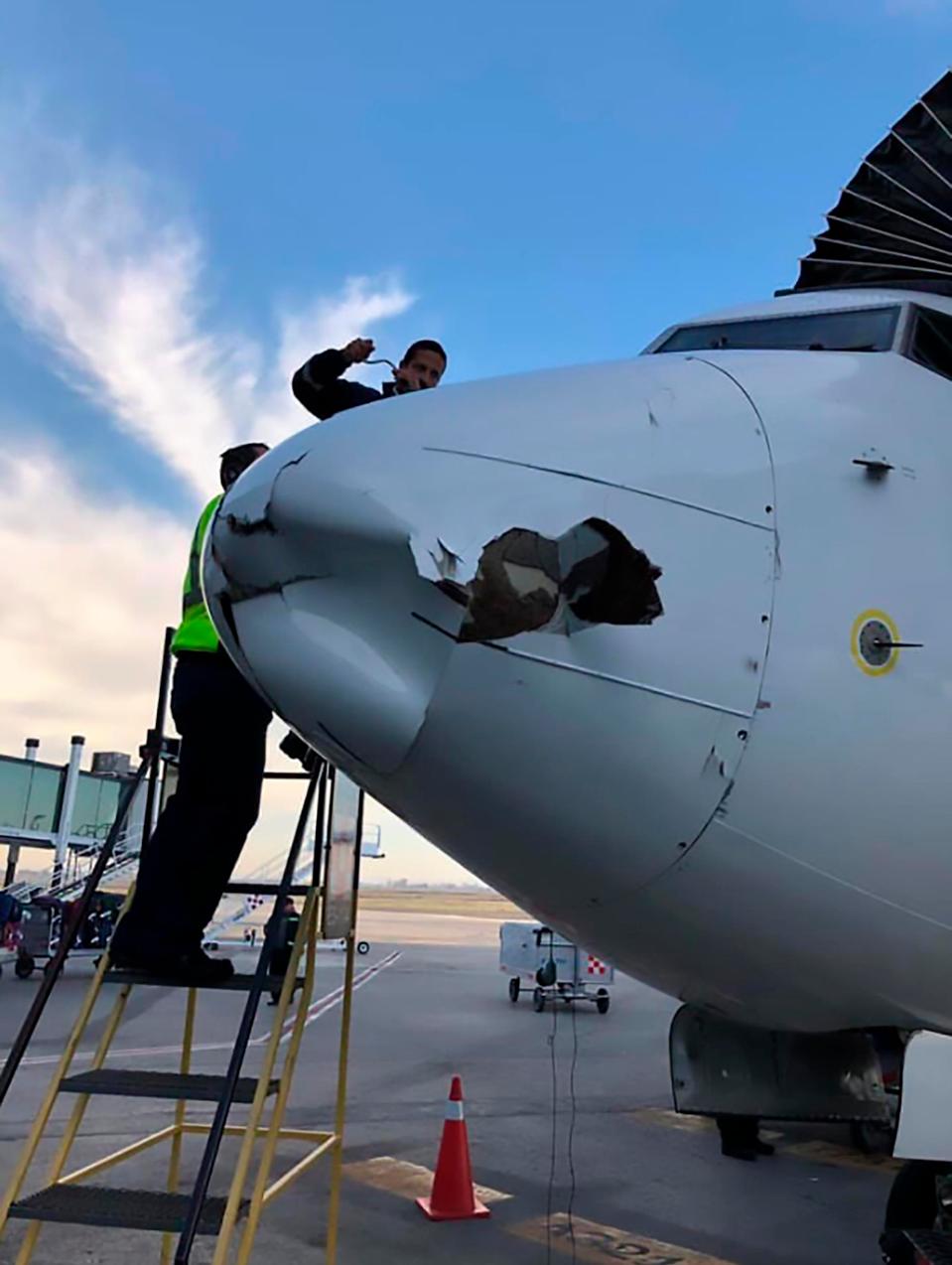 We live in a Brave New World.