In the past I had supported Congressman Madison Cawthorn for being pro gun.
But this is just fucking stupid on his part:
Rep. Cawthorn was issued a citation for possession of a dangerous weapon on city property by Charlotte Mecklenburg police. https://t.co/diNnTWZkU2

— ABC News (@ABC) April 26, 2022
Twice.  He's done this shit twice!
I have a NC pistol permit.  It's an 8-hour class that goes over not doing shit like this.
I get that he's probably a busy guy but this is just irresponsible.
Here is where this story gets worse.
The article states that Charlotte Mecklenburg Police took possession of the gun.
This is the gun: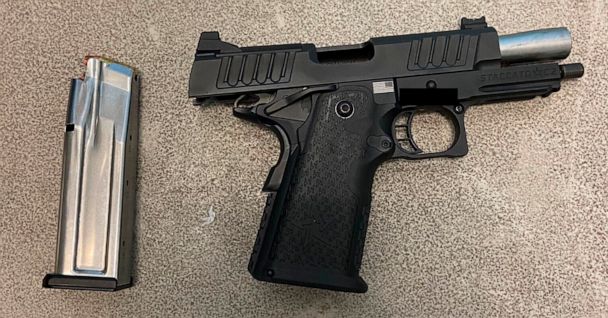 He lost possession of a $2,000 Sticcato C2!
Not just did he lose track of his carry piece, but he lost track of his $2,000 custom carry piece.
Not just is he going to face a $13,910 fine, but he's going to lose his carry gun and pistol permit too.
In NC it's forfeit if you are convinced of a gun crime, including misdemeanors.
I absolutely want pro-gun members of Congress.
But I want them to be examples of responsible gun ownership who don't do dumb shit like this.