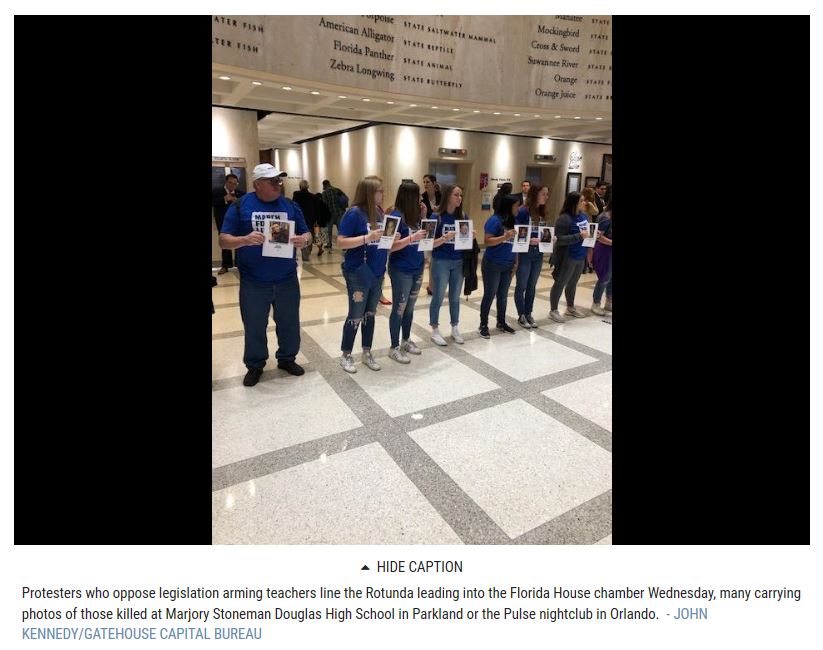 TALLAHASSEE — A bill allowing teachers to serve as armed school guardians was condemned by students protesting Wednesday at the Capitol, a small-scale version of the massive demonstrations against gun violence that followed last year's shootings at Marjory Stoneman Douglas High School.

…
Ally Sheehy, who graduated from Marjory Stoneman Douglas last year, recalled the chaos of the February 14 slaughter and said that adding armed teachers to the scene would not have helped.
"Responding (law enforcement) authorities met with an armed teacher would only add to the confusion, resulting in unnecessary injuries to students and staff, potentially taking more lives," Sheehy said.
Protesters condemn bill arming teachers
What a stupid little collection of DNA data this idiot girl is. I know you have been seduced by the political caresses and media attention, but for the love of God, to say that a teacher with a gun would have made that awful day at Parkland bad is utter madness. The fucking Deputies could have not be confused with anybody because one group did not go in and the other group got there when it was all over.
But of course, 15 schoolmates killed are a decent price for basking in the limelight, ain't it?