I saw this excerpt from the Healthline website being passed around in the interwebs.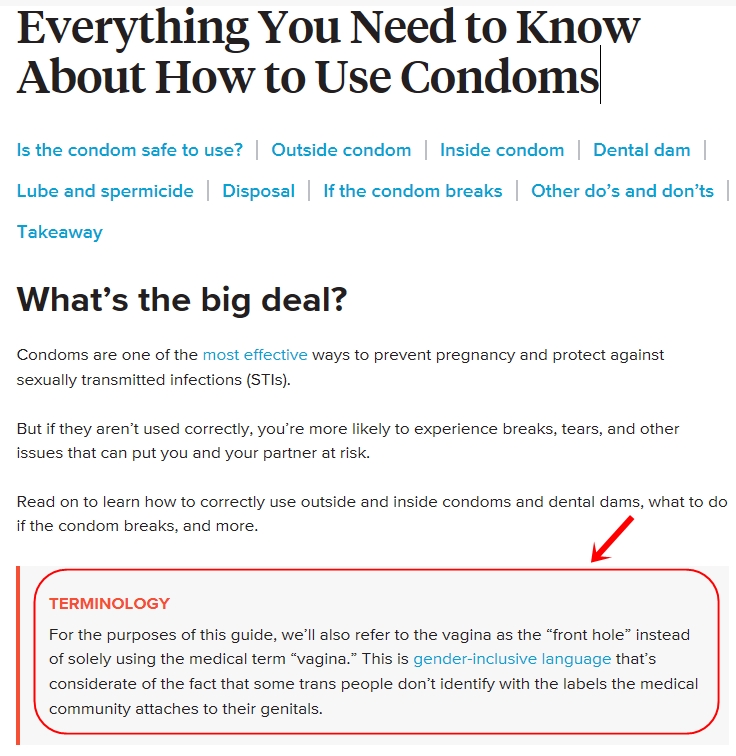 Although they are being stupidly serious, my brain brought back a hilarious scene from Mel Brook's High Anxiety. Unfortunately I could not find a clip of that particular part so I need to set up the joke: Dr Thorndyke is giving a speech at a medical convention and as such the terms used are plain and maybe not the best around polite company. A doctor arrives late towing 2 young girls and apologizes for not finding a babysitter. The rest is comedy gold:
Dr. Thorndyke, you mentioned in your address that penis envy should be deemed an antiquated psychiatric concept. Could you expand on that?

THORNDYKE: Of course. Let's remember that the term "penis envy" was created in a predominantly male atmosphere…

MAN: Excuse me. Sorry I'm late. Forgive me for bringing the kids. I couldn't get a sitter.

THORNDYKE: Please, have a seat. As I was saying, in a world of predominantly male-oriented psychology, it was only natural to arrive at the term, pee… (looks at the kids) Pee…"Peepee envy. "

-Are you saying there's absolutely no validity to…peepee envy?

-It has no more validity than if a man envied a woman's…balloons.

-Dr. Thorndyke, do you feel that the trauma of toilet training has a bearing on the sexual future of the adolescent?

-Toilet training. That's a vast area. Let's be more specific. Are we talking about number one or cocky-doody?

-For argument's sake, let's say cocky-doody.

THORNDYKE: I'd say professionally, cocky-doody has very little to do with the future sexual development of the adolescent.

-Thank you.

-You're welcome. Let me backtrack for a second. The female erogenous zone.

-You mean the balloons?

-No. Lower, much lower. Where the babies come out. The woowoo.

-The woowoo?

THORNDYKE: Yes. The woowoo. Perhaps the most significant
psychological feminine component known to mankind.

(Cheers and whistles)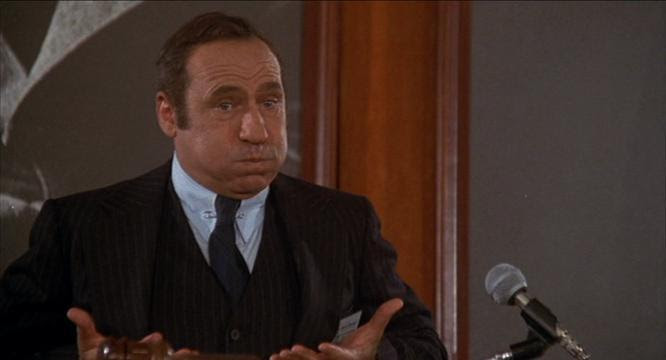 A joke in a movie from 1977 is now on its way to become political dogma in the human anatomy.
Mel Brooks is a frigging genius!