Saw a screen capture of the Suffolk Constabulary in Reddit and could not believe my eyes. I went to the site and yep, it is there in all stupidity: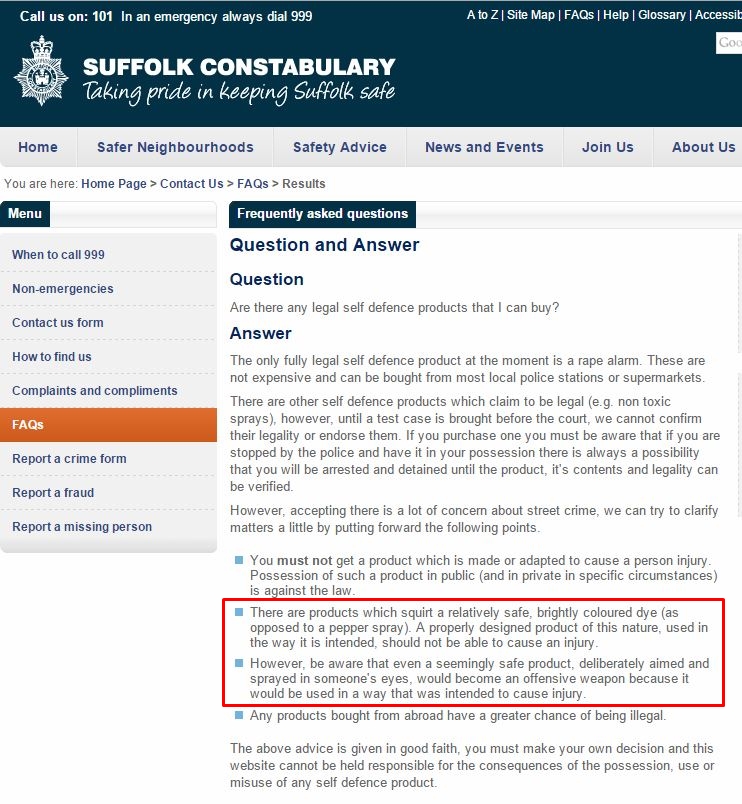 How about Tasers? Nope, you can't.
How about Home Invasion? Well, they tell you that "What you honestly and instinctively believe is lawful and necessary self defence of either yourself, your family or your property, even if you use a weapon could constitute reasonable force." But since even throwing food coloring to the eyes of the guy with the pickax will be considered "offensive" you might as well bend over and take it. Do please remember to call 999.
Never an Empire collapsed so hard since somebody forgot to put a cover on a thermal exhaust port.