Remember everything I said yesterday about a culture of misery that has no respect for children or families, and only serves to spread misery?
It's like these people go out of their way to prove that I am right.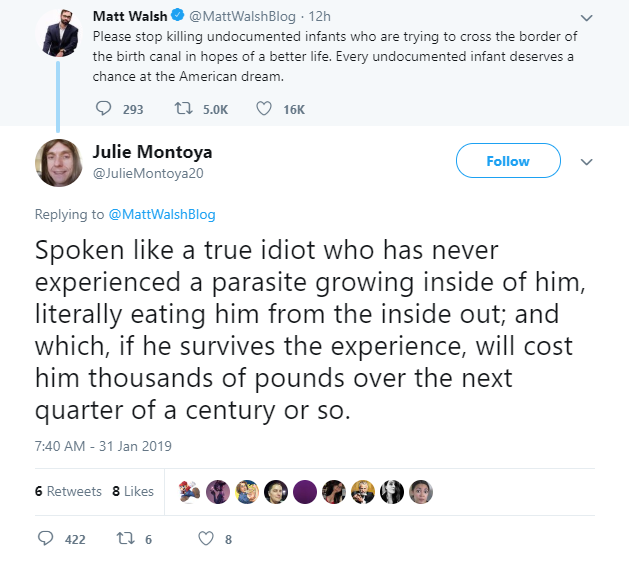 When your first thought is to call an unborn child a parasite and justify killing it because of the cost of raising it, you add nothing of value or quality to the world.
This is a miserable person, trying to spread misery, using a perversion of logic to justify their their miserable opinion.