Stolen from Predator Tactical LLC. I don't disagree one bit with their message.
This photo was posted in a comment on another instructors page, talking about when things get caught in your holster, while your gun is out. I hear, all the time, "my last instructor told me I shouldn't have to look at my holster, to holster my gun. I should keep my eyes on the threat"
Ok. But if there's still a threat, why are you holstering your gun?
In the heat of a gunfight, any number of things can happen. One of those could be something taking up residence in your holster. And that something (in this photo, it was a drawstring from his jacket) could potentially get into your trigger guard, and then you catch a round in your leg. ORRRR…. you can take a second to look at your holster, and reduce the chances of shooting your self, by a factor of ten. Your choice. This guy got lucky, that it just ruined his pants.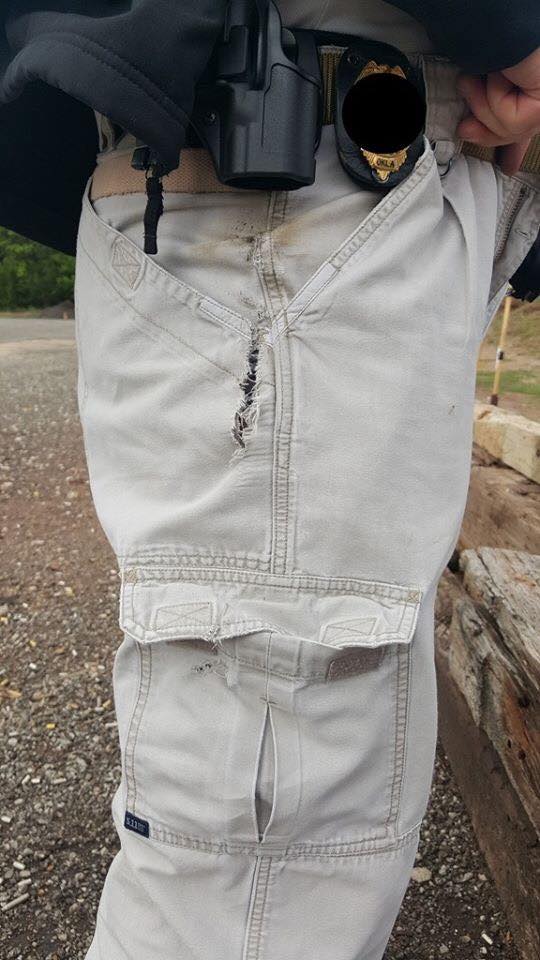 You have all the time in the world to reholster a gun. Use it.