I saw this posted yesterday in the MDA Facebook page. Laughter ensued.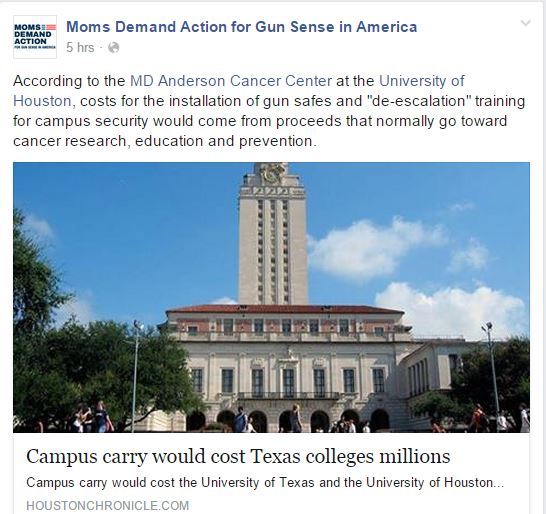 The article is a long babble about how much Universities have to spend on gun safes and de-escalation training and gets destroyed when a reader comments that the Campus Carry bill does not mandate any of that crap and that those expenses are voluntary. But it was the photograph that sent me into giggles: That is the tower of University of Texas at Austin where in 1966, Charles Whitman opened fire against the student body killing 8 people and wounding a bunch more. Whitman had previously killed 5 more, but they were family and people inside the tower and I am making the distinction because he was unable to add to the count from outside the tower thanks to the many armed civilians that came to the scene and started to return fire making impossible for Whitman to tally more victims.
So, the "media director" or appropriate intern for Moms Demand used a photo of one of the most iconic examples of Good Guys with Guns Stopping a Bad Guy.