Here we go again! YOU CAN"T CARRY IN THE NRA CONVENTION ZOMG!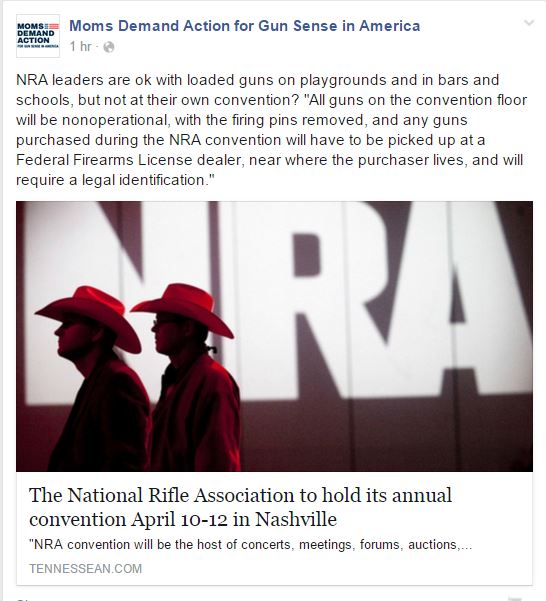 Last year in Indiana, they tried the same thing, only to face the embarrassment of failure for not checking  with a tad of care…or basically do a Google search.
From the NRAAM site, front page at the bottom:
During the 2015 NRA Annual Meeting & Exhibits, lawfully carried firearms will be permitted in the Music City Center with the proper license in accordance with Tennessee law. Bridgestone Arena prohibits the possession of firearms. When carrying your firearm, remember to follow all federal, state and local laws.
Now, what Shannon und Company are quoting, I think are the regulations for Gun Shows, probably by the State of Tennessee. I won't even bother looking because I know they are done the same way in Florida and other places too and have been for decades now.  And I find particularly hypocrite of them that they are coming down of gun safety…..wait, they are not being hypocrite as they have never been for gun safety in the first place.
Never mind…. carry on.