I wrote about this Moms Demand post some days ago: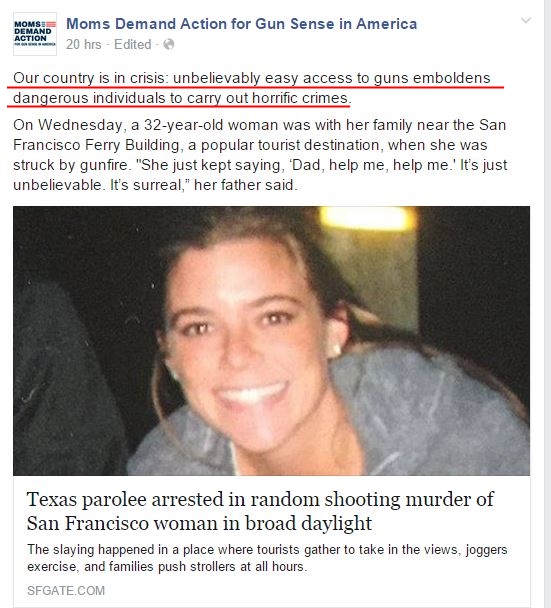 And today we get this wee bit of info: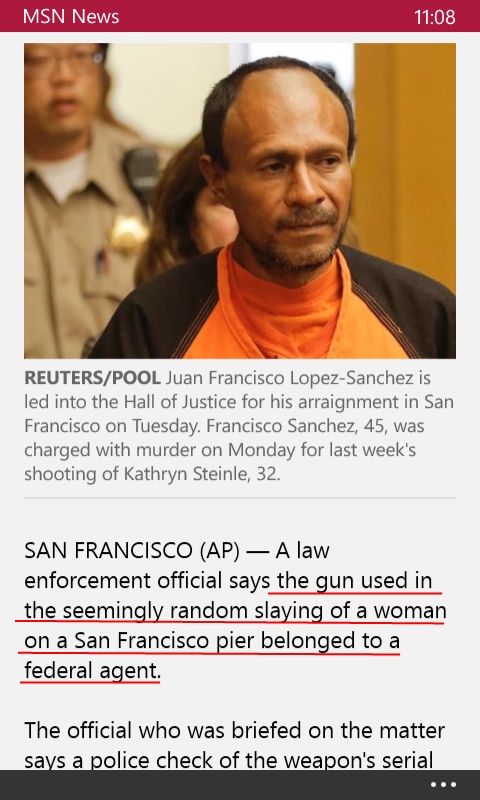 SAN FRANCISCO (AP) — The gun used in the seemingly random slaying of a woman on a San Francisco pier belonged to a federal agent, a law enforcement official briefed on the matter said Tuesday.The official, who was not authorized to speak publicly about the case and spoke on condition of anonymity, said a police check of the weapon's serial number shows it belonged to a federal agent. The official declined to elaborate further.The San Francisco Police Department, which is investigating the case, declined to comment.
Source: AP source: Fed's gun used in San Francisco pier slaying
But you know it was the fault of the NRA for allowing Federal Agents to have guns without any training or any background checks and f we only had one more law….. oh wait.
PS: Will the Brady Campaign sue the Federal Government as part of their Bad Apple Dealers scheme?