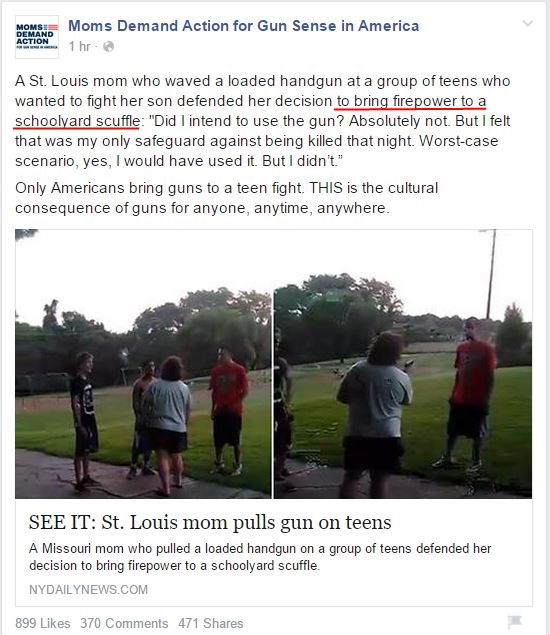 First the lie: It was not a "schoolyard scuffle" as it happened in a public park that happens to be near a school. Moms do love to say anything happening near a school constitutes a school shooting, so par for the course.
But to insinuate that a mother should not bring the most efficient tool to defend her kid against two 18-year-old thugs and a third-party who was underage is just plain idiotic. Or are we seeing the demise of Motherhood here? Even if it is your own flesh and blood, you should not defend their lives because….what? It just does not compute in my head. Do they want to excise the principle of Mama Bear and demand that mothers only use "safe methods" against those who want to hurt their children? Lemonades? Quilts? Cute Signs to Congress?
Faux Leader of a Faux Movement makes for Faux Mothers.