Apparently it did not matter that they got discovered lying to the people when they produced the fake stats about school shootings. Now they have come up with Mass Shootings under some new definition and we have a new epidemic.  Mass Shooting as are set in the American consciousness as one lone individual (sometimes two) who attack a public place with the intention to create mass casualties to innocent random people. But Ms. Watts & Co. seem to have changed the definition to include shooting with (I am guessing) more than one victim, perhaps more than two, anywhere including the home.
Despite claims made by the gun lobby, the overwhelming majority of mass shootings take place in private homes where gun carrying is unrestricted.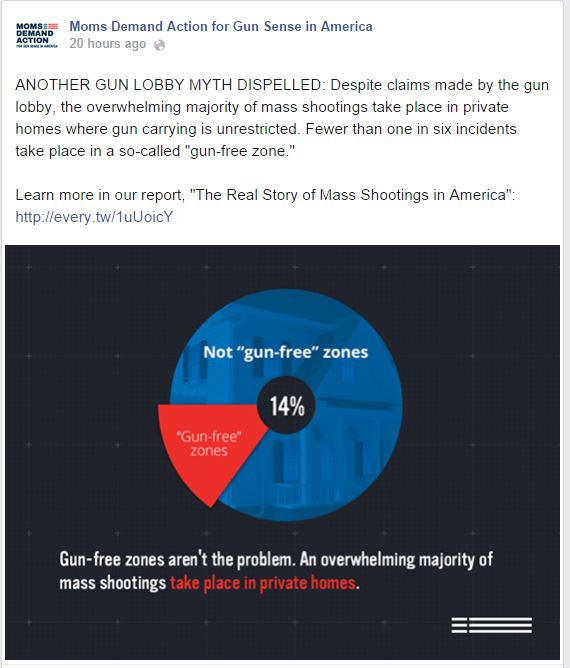 You click the link and get taken to the Everytown site which gives you this "profound" analysis: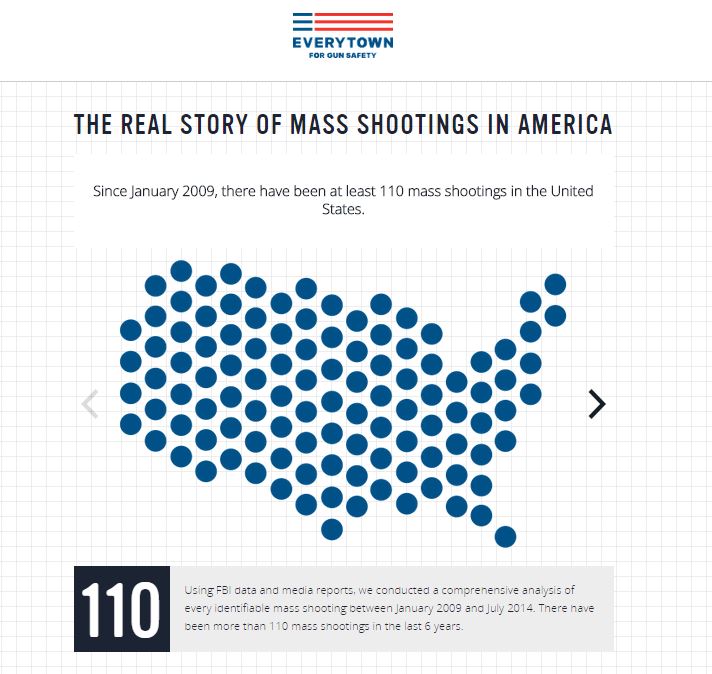 And at the bottom you can read:
"Using FBI data and media reports, we conducted a comprehensive analysis of every identifiable mass shooting between January 2009 and July 2014. There have been more than 110 mass shootings in the last 6 years."
They used FBI data so it must be true, except that the FBI does not see mass shootings that way. From the FBI's Critical Incident Response Group , Active Shooter / Mass Casualty Incidents:
An active shooter is an individual actively engaged in killing or attempting to kill people in a confined and populated area, and recent active shooter incidents have underscored the need for a coordinated response by law enforcement and others to save lives.  The FBI is committed to working with its partners to protect schools, workplaces, houses of worship, transportation centers, other public gathering sites, and communities.
I have to give it to Moms Demand: they are not deterred on doing their lying no matter how many times they are caught and embarrassed.  And I actually welcome their lying as we can use it to kill their message faster than anything else out there. None of us will reject free ammo, that much is for sure. And if Shannon keeps giving it, who are we to say no?
Once again: If their cause is righteous, why lie?