Caught this on the news feed: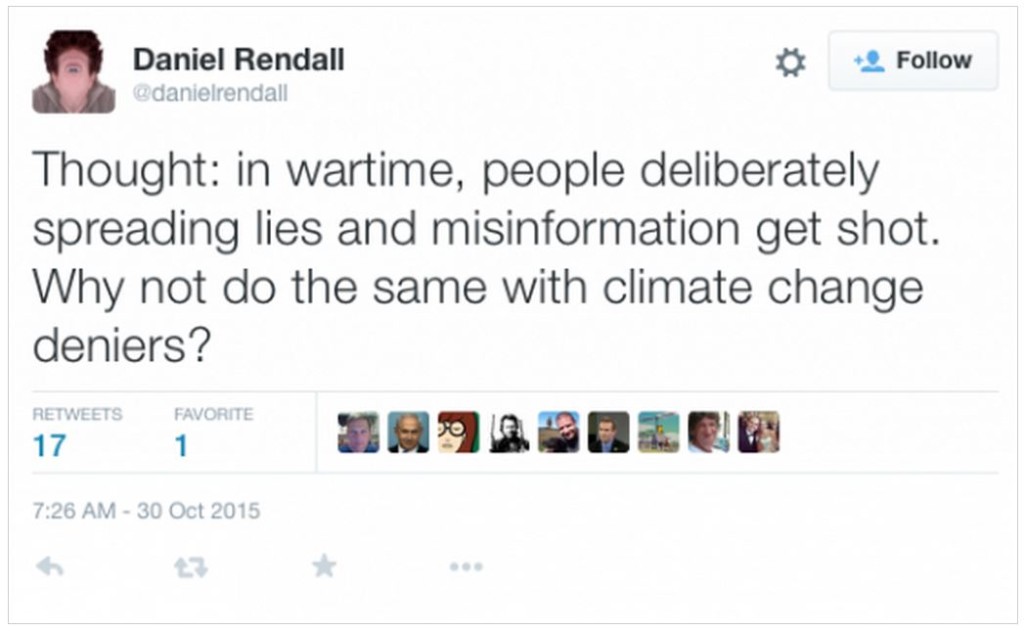 My first thought was "Anybody want to bet me that this guy is anti-gun too?"
So I went through his feed a little and lo and behold, he is.

Regarding Ben Carson's comments on the Holocaust:

Regarding Texas campus carry:

Ahhh… It was almost too easy.
It's an amazing coincidence isn't it?  The people with the attitude of "believe what we want you to believe or we will kill you" don't like it when other people own and carry guns.
This is why WE have guns.  I don't want to stand before a firing squad because I don't believe that my V8 pickup is directly responsible for the weather.