According to the people in Berkeley and supporters anyway. From censoring speech to White slavery, mugshots are a threat to the fabric of the country.
Or some horseshit like that, go on and read yourselves.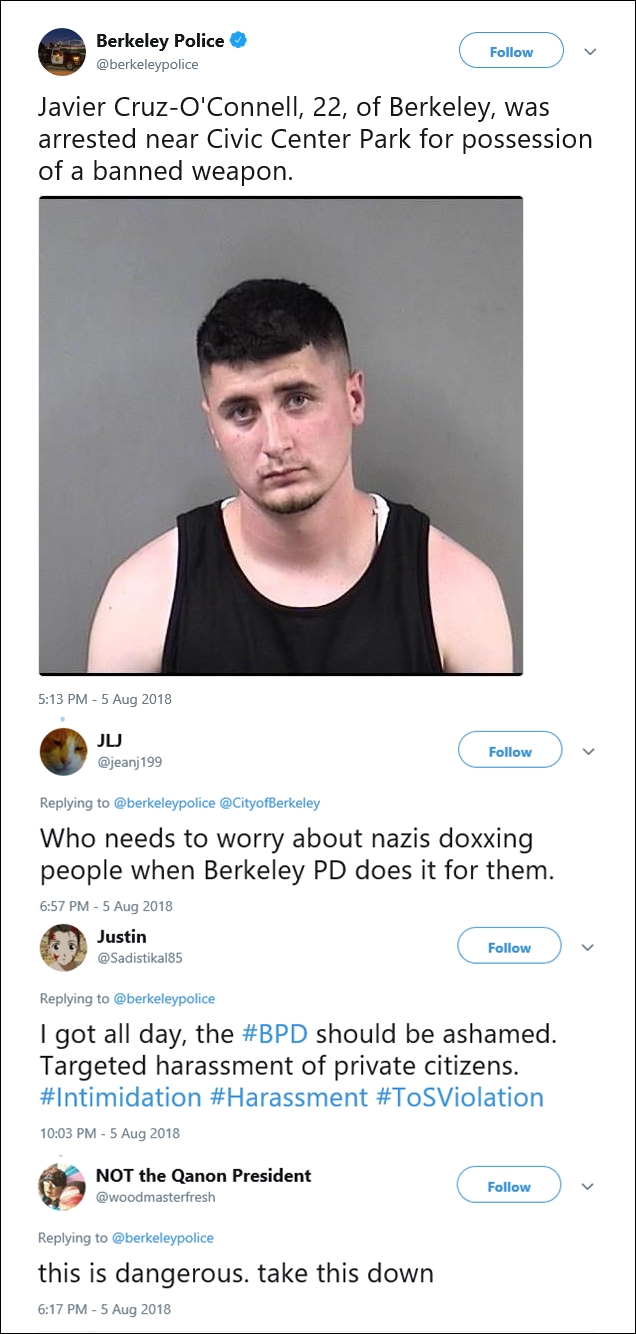 You have to admit, they'd make great TV lawyers but only in shows that allow a total suspension of disbelief and common sense.