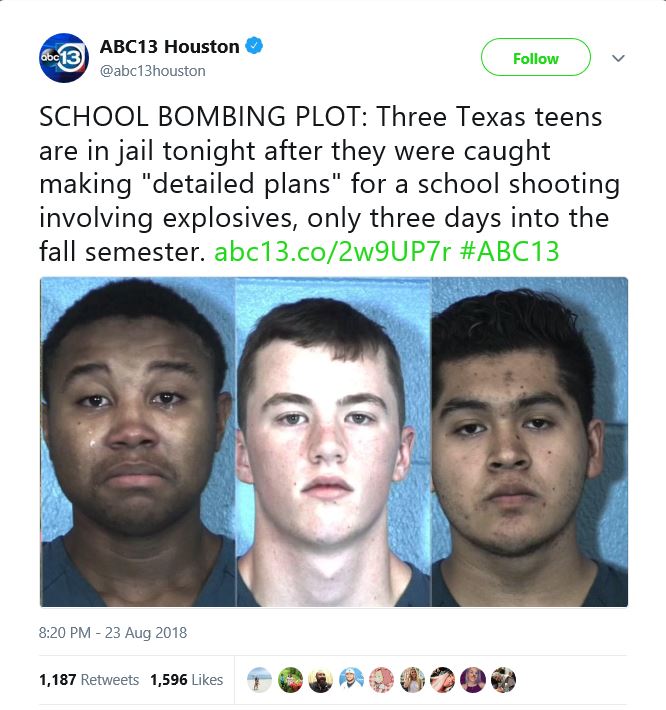 TAYLOR, Texas —
Three Taylor High School seniors were arrested Wednesday after officials said they made comments about committing a school shooting.

The students — all 17 years old — have been identified as Devant Davis-Brooks, Kadin Watson and Emmanuel Tejas Pina. All three were charged with making a terroristic threat.

Taylor police say while in class several students overheard the three suspects making "detailed plans" to coordinate a shooting at the school that involved explosives and firearms.
3 Texas seniors arrested for making 'detailed' plans to bring bomb to school
Now, how real were those plans? How much credence did the authorities give to the threat?
[Superintendent Keith Brown] says they'll be suspended for three days, then they'll be sent to alternative school before they can come back to class.
Does not sound so dangerous but maybe a case of kids being verbally stupid discussing or talking about stuff that would set off all the appropriate alarms.