"Obviously it's an incredibly complicated situation," @SecretaryPete said on Morning Joe on Friday about the ports problems.

Noted his department was taking it seriously and "held roundtables bringing together everyone connected with the ports."

— Charlie Spiering (@charliespiering) October 11, 2021
So we are having A real life national transportation crisis and our Harvard educated, McKinsey trained Secretary of Transportation can't do fuck all about it but have a meeting.
Remember when I posted this: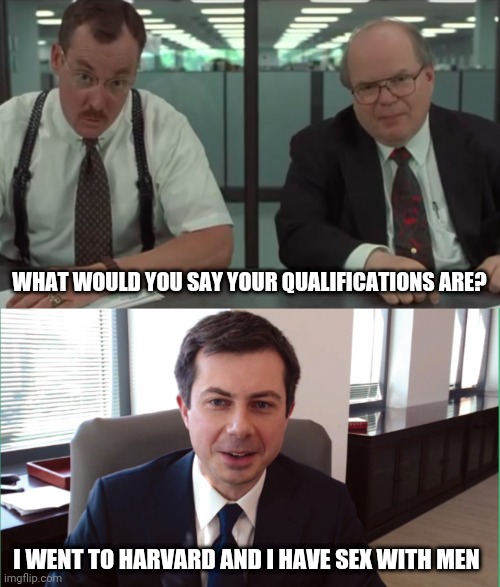 I was so fucking right it wasn't funny.
It's still not funny.
Our government is in the hands of people with the most credentials and least qualifications of any time in history.