So I had the chance to hang out with Miguel a bit over the weekend.
He was wearing his Bravobelt (which he reviewed a little bit ago) and I asked if he could procure me one.
He did, and I felt obliged to give it my review too.
I have no qualms against a belly band holster.  Usually I carry in a Galco Waistpack.  It's dad-tactical.  Useful for running errands with the family.
I will be the first to admit that fanny packs are more of a summer thing so a belly band style holster intrigued me for winter wear.
Here is my honest assessment after a few wearings:
Simply put, I like it.
I have carried it with both my Roger LCR and my S&W Shield.
There are pockets next to the holster which held a Tuff Products Quick Strip perfectly when carrying the revolver (that's the little orange thing, the tail of the Quick Strip).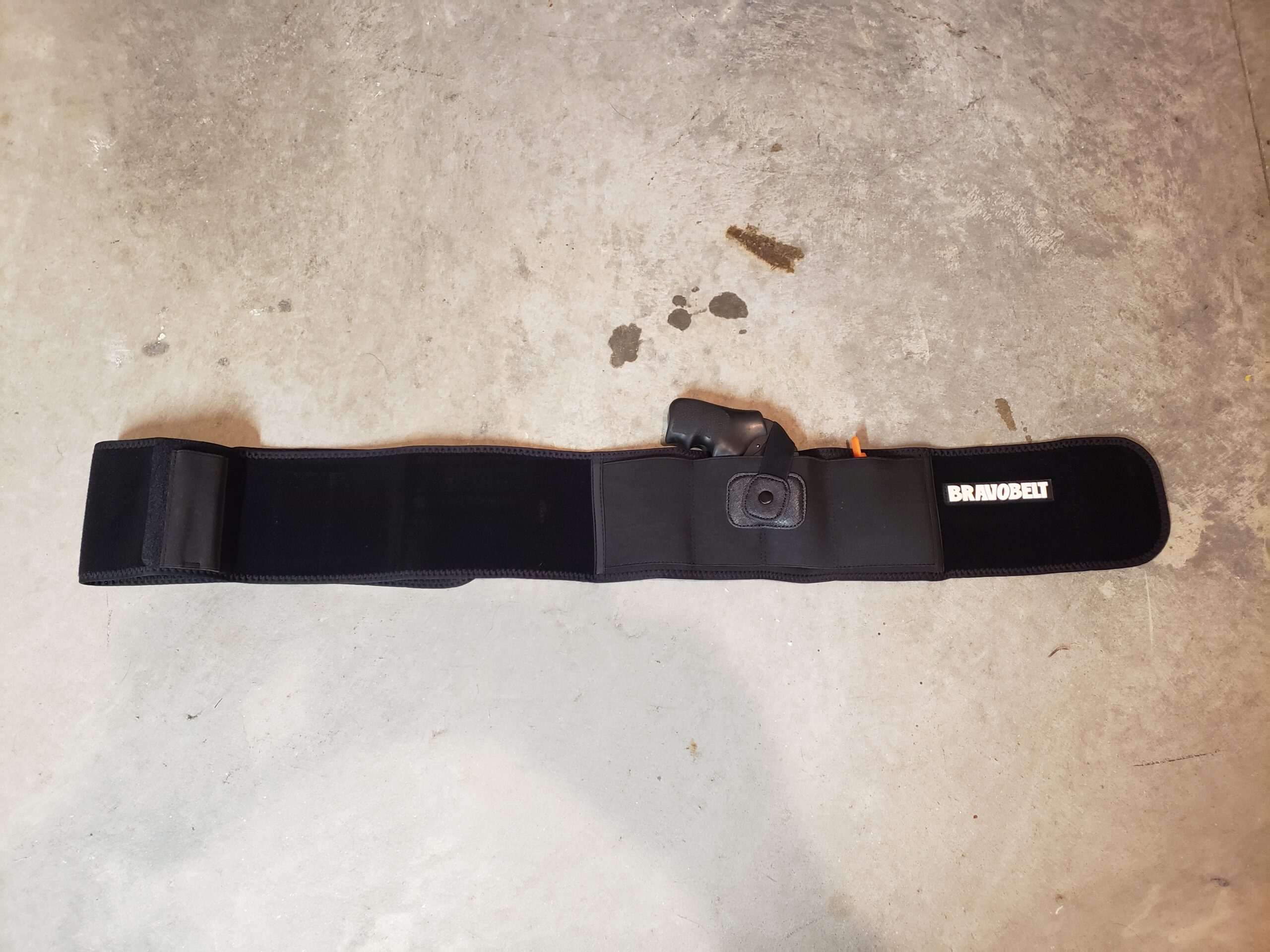 With the Shield I used the mag pouch.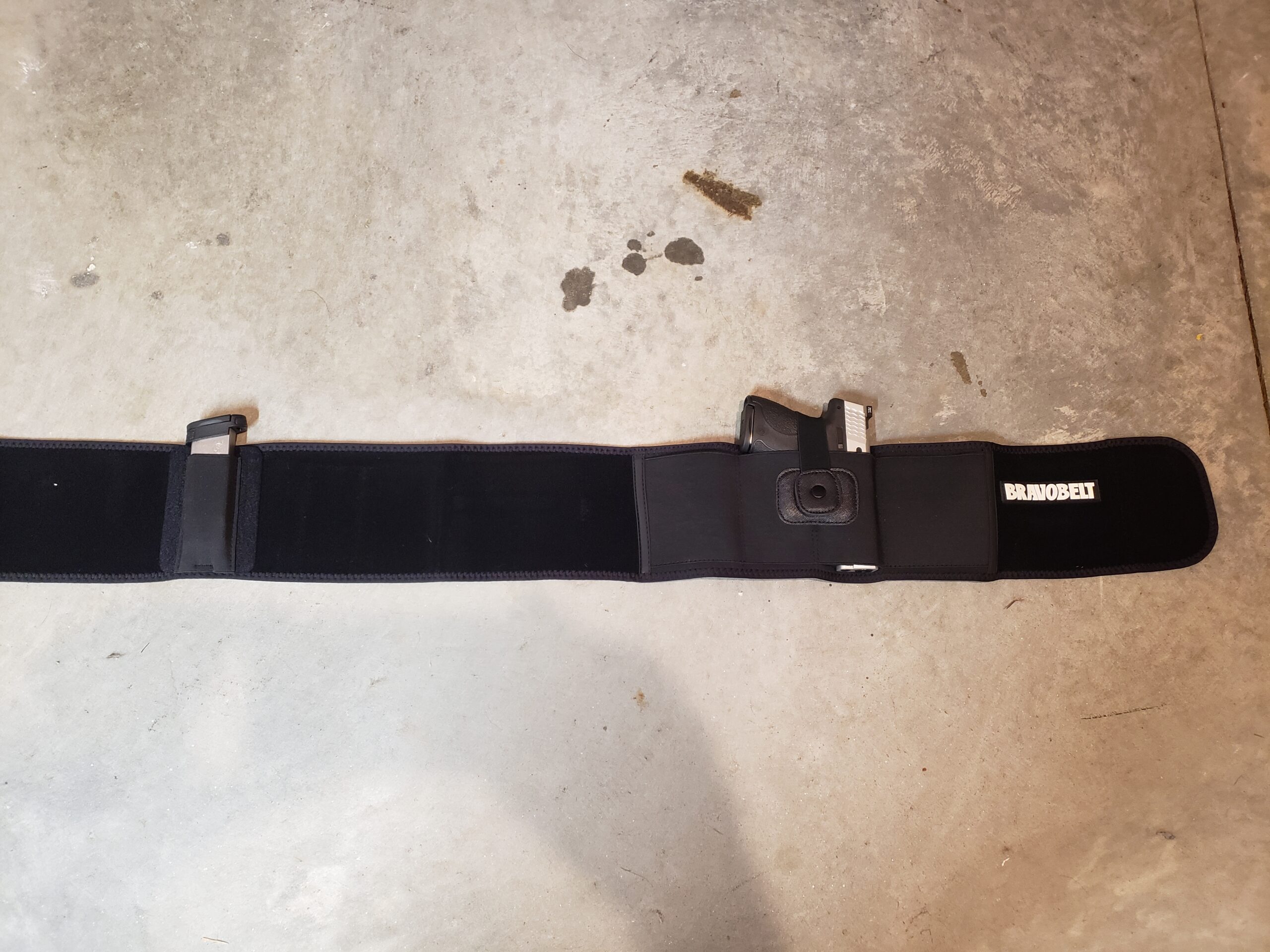 With both of those guns I found carrying to be easy and comfortable.
Like Miguel, I prefer to wear it on top of a T-shirt.  Being winter in the South, I've been wearing a T-shirt and pullover so this worked perfectly sandwiched between the layers.
For summer I can see myself wearing this much the same way, over a T-shirt under a camp or Hawaiian shirt.
I tried it in my gun room with a few other guns.  While it would fit larger pistols I'm not sure if I'd go much larger than my Glock 26.  It's a matter of weight.  I didn't want to have to wrap it too tightly around myself.
Like Miguel, I have a bad back, so I'm used to wearing a back brace, and too tight they get uncomfortable after a while.
With a smaller pistol I could leave it a little looser and it still felt secure.
Miguel ordered me an XL.  I should be offended but I admit I'm a fat guy.
The standard says it goes up to 44 inches and the XL up to 55.
I wear a 40 inch waist for pants but around the gut I measured 47 inches.  I guess better safe than sorry but that did leave me with a bit of a tail tucked under the band, but it pretty much stayed put and wasn't an issue.
I agree with Miguel that it's easier to put the gun in the holster then put the holster on.  Again, not being very tactical, I don't really concern myself with tactical reholstering.
The other thought I had is that I might try carrying it with the pistol on the front left like an old British military officer.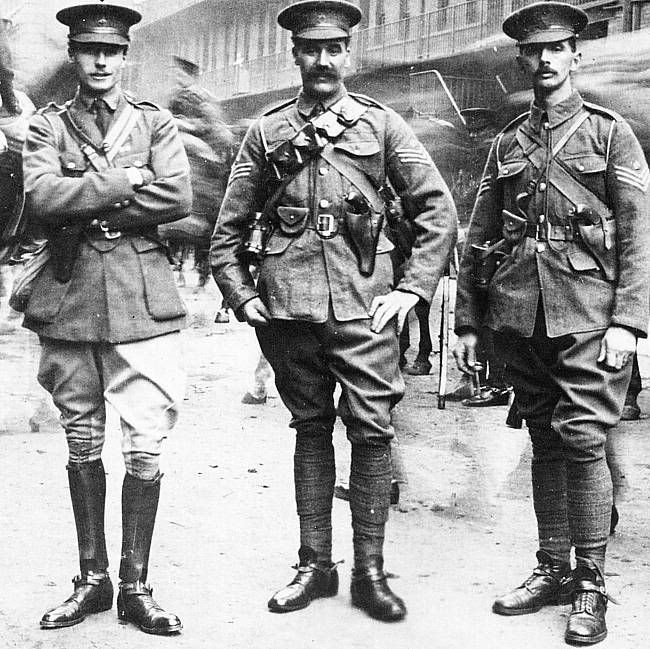 Since I wear the Bravobelt at bellybutton height, this may prove to be more appropriate.
I'll have to experiment.
To sum up, I think for smaller pistols, e.g., sub compact 9mm, 380, snub nose revolvers, this is a very convenient holster for running errands in casual clothes.
I would also recommend it as a backup holster as an alternative to an ankle holster for those in the law enforcement community.
If I could make one suggestion to Bravobelt, I'd like to see one in white.  They have a nude which looks like a light beige, but since I wear a lot of white cotton undershirts, a white holster would blend in with that even better in the summer when outerwear is thinner.
I'd like to thank Miguel and the guys at Bravobelt for sending one to me.