At the Post Office yesterday, I saw this flyer at the counter, picked it up and I was shocked when I flipped it and saw the list in the back: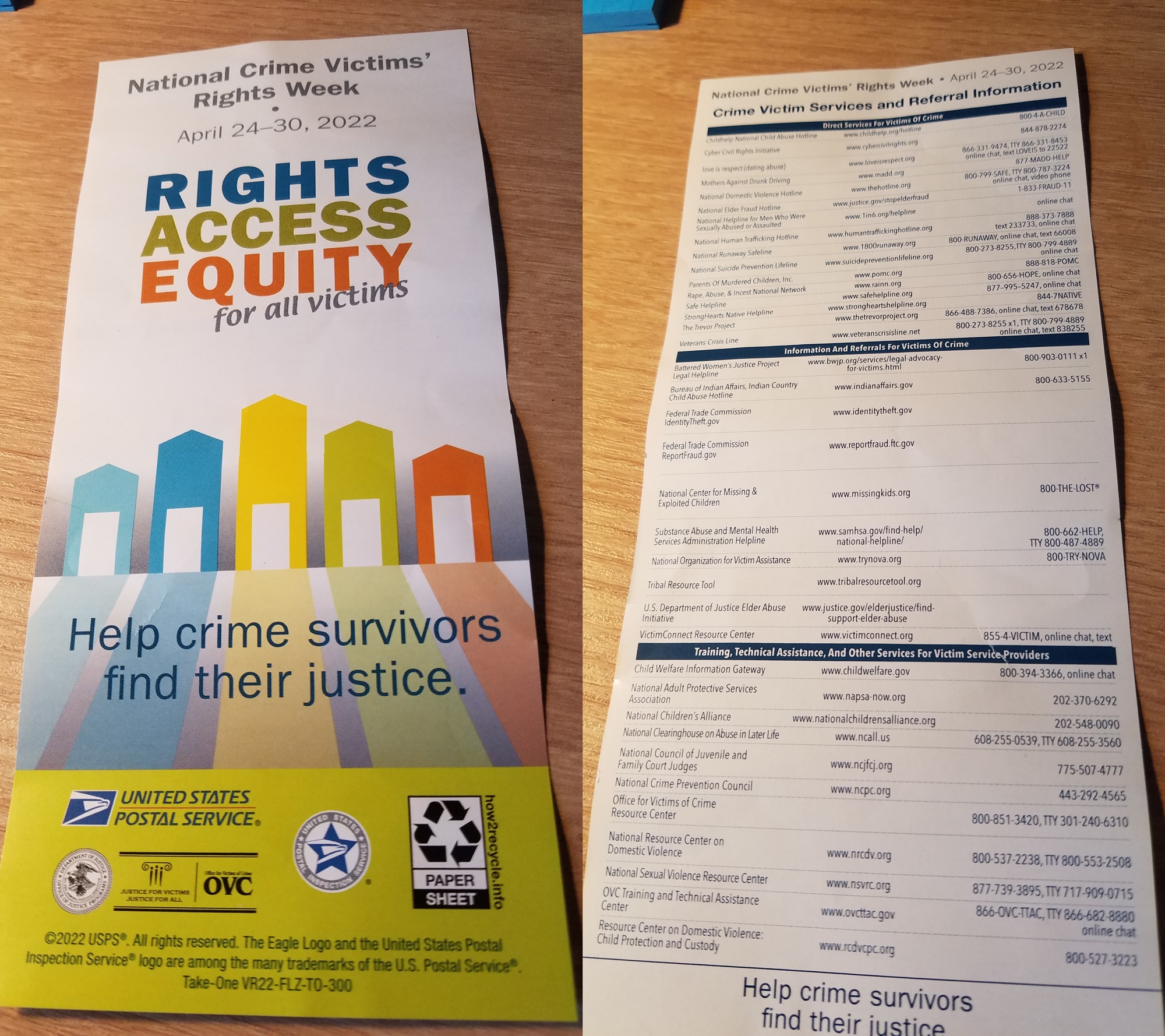 First: Thank God we live in a Country where all these organizations exist to help victims cope. And at the same time, it pisses me off to no end the fact we actually need them all.
Refuse to be a Victim. That is what we train for, that is what we vote for and that is what we learn and teach.
And no, we won't bring the number of victims to zero, but we can help reduce the load of the people working in those organizations above. I am sure they would not mind having to close their locations because of a lack of "business."
Victim Culture sucks.