The Jews have utterly lost the social media propaganda war.
Actor and environmentalist numbnuts Mark Ruffalo actually came out and apologized for saying that Israel was committing genocide in Gaza, a factually accurate statement.
He is now trending on Twitter with nearly every comment being how he's a traitor that licks Disney Jew boot for money.
The talking point went out to the Democrats to "both sides" the anti-Semitic violence.
THREAD: Why Leftist Condemnations of Antisemitism Are Practically Worthless.

Let's take a look back at how these condemnations of antisemitism have been handled by @TheDemocrats and what they reveal.

1. Those who get angry with "all lives matter" in response to BLM also say: pic.twitter.com/WXlxHfBcVi

— Dov Hikind (@HikindDov) May 24, 2021
You'll notice that the Hamas Congressional Caucus also condemned antisemitism while equating it with Islamophobia as if we've actually seen a rise in both when in fact we've only witnessed a rise in violent antisemitism. pic.twitter.com/EC5EjRdbBS

— Dov Hikind (@HikindDov) May 24, 2021
This is the same tactic used to denounce Israel.
Hamas launches thousands of rockets at Israeli children.  Israel shoots them down then bombs the rocket launch sites.  The Left screams "both sides."
Palestinians are beating up Jews.  The Left says there is a rise in anti-Semitism and Islamophobia.  Just wait until some Jew actually shoots a Palestinian for beating him up on a city street.  The Left will go insane because Jews are not allowed to defend themselves.
Trump is kicked off Facebook and Twitter but saying "Hitler was right" or some variant thereof doesn't even get you a warning.
Death threats against Jews are fine.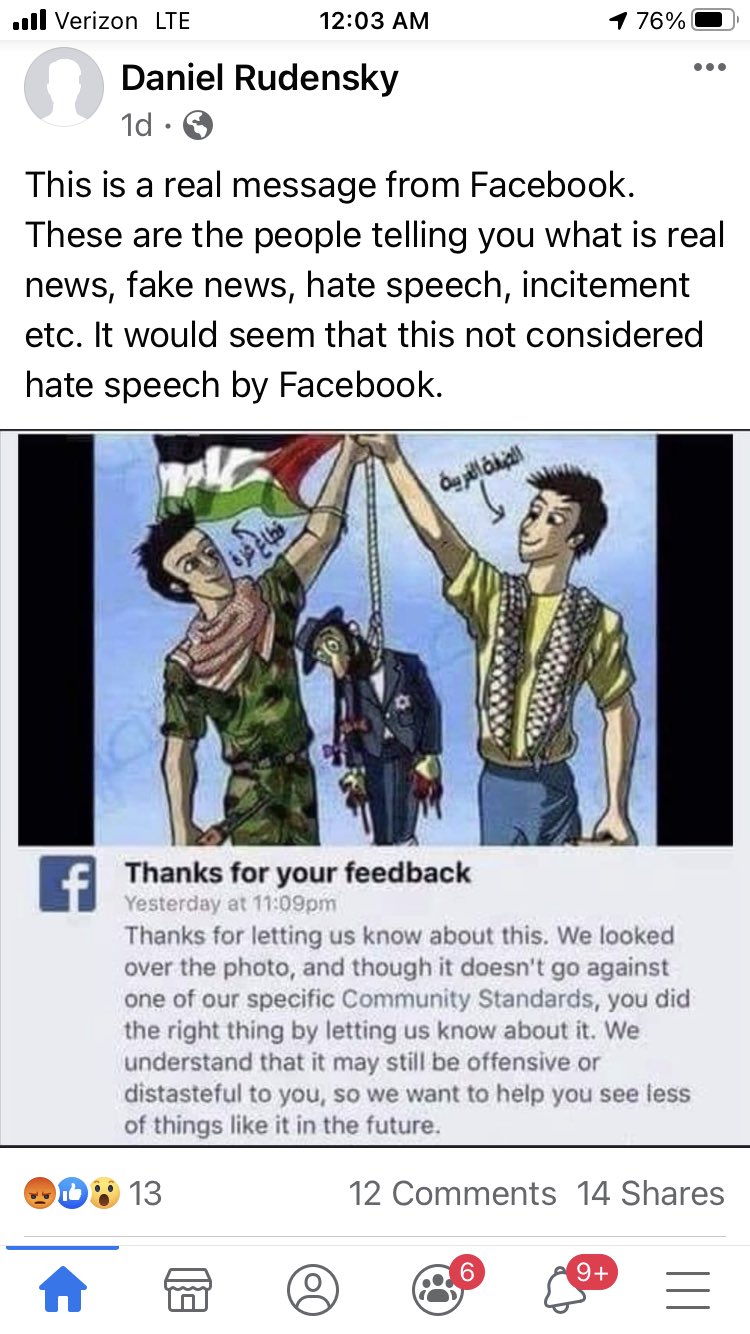 We have utterly lost.
Right now it's just beatings and IEDs thrown at Jewish-owned businesses.
It's 1938.
The mass execution of Jews began in 1939 and most Jews were murdered in the holocaust between 1942 and 1943.
Given the same timeline (which is a poor assumption as social media accelerates trends), that puts the Left engaging in its final solution around the end of Biden's first term.
The Squad will demand the Jews be liquidated for equity and senile Uncle Joe won't have the wherewithal to resist.
At this rate, I don't see how we come back from that brink.  I really don't.
It's going to be bad.