Before McKinsey consultants, the Security State, COVID Bureaucracy, and DE&I administrators took over our airlines this was your flight crew…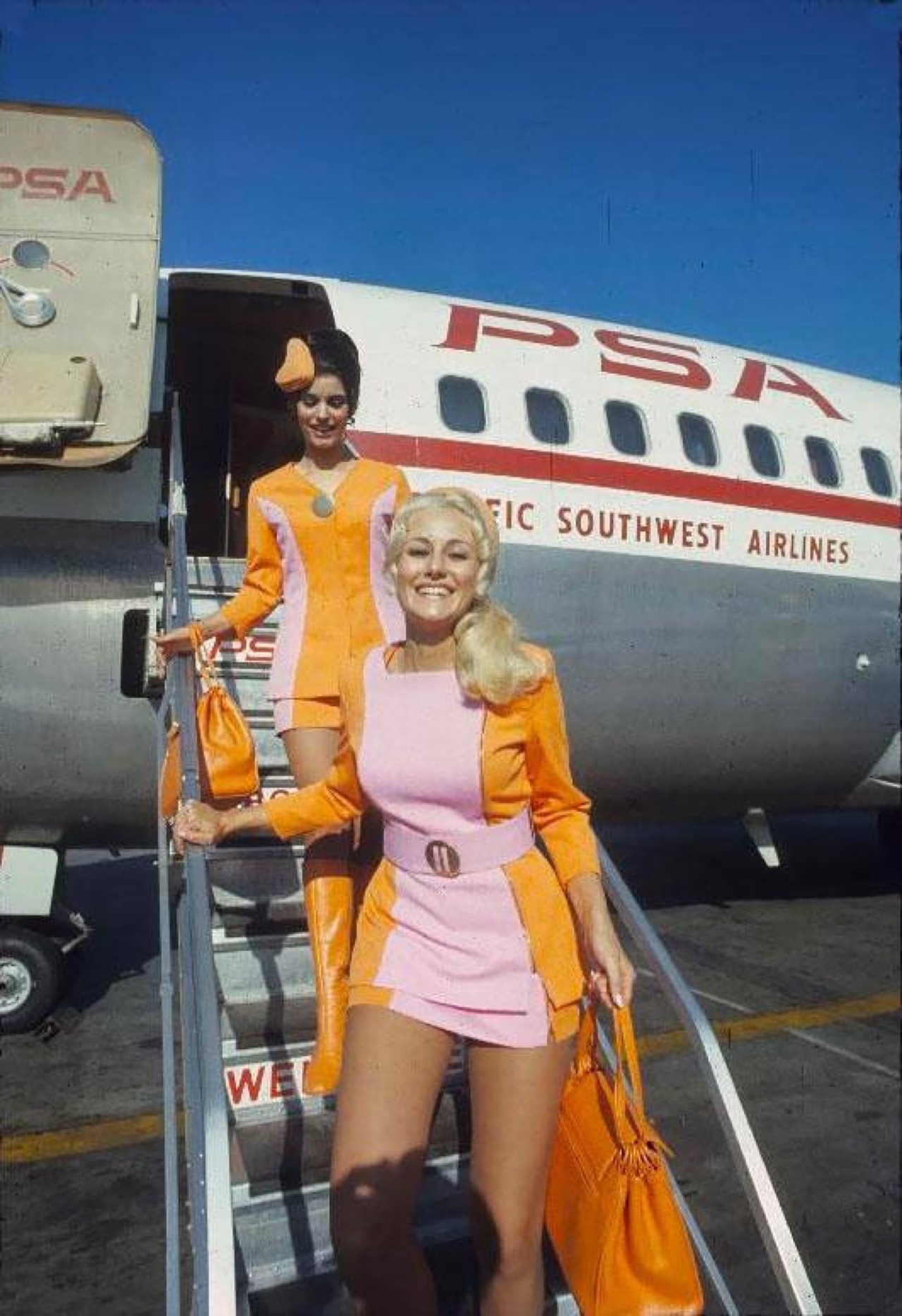 This was your seat…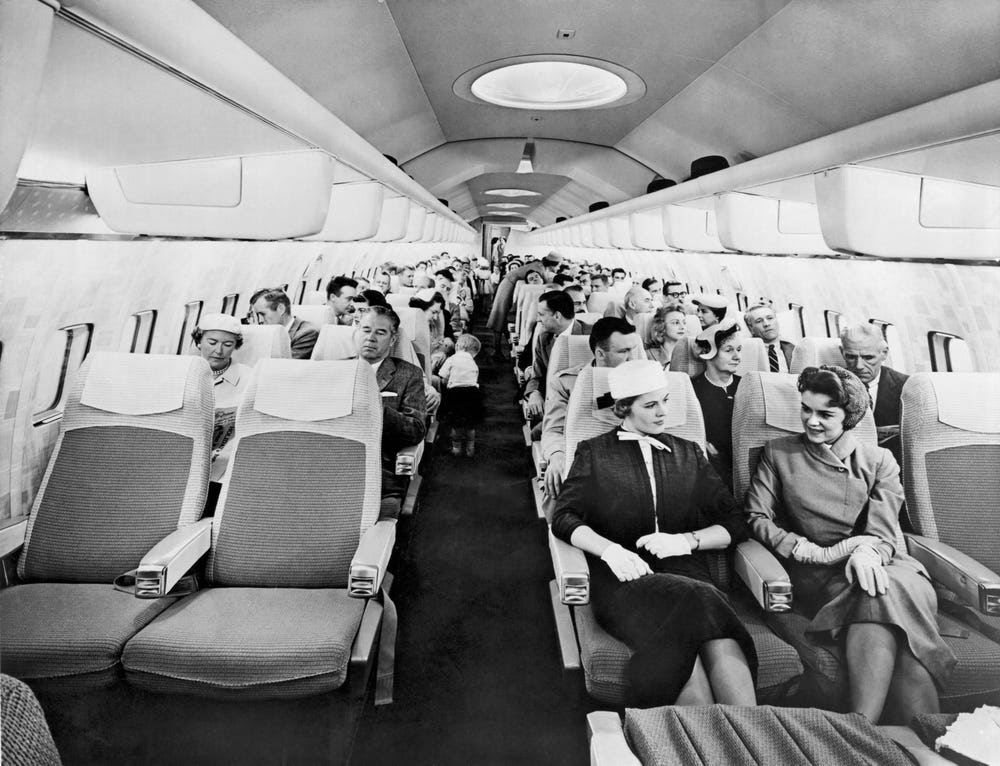 And this was your in-flight snack…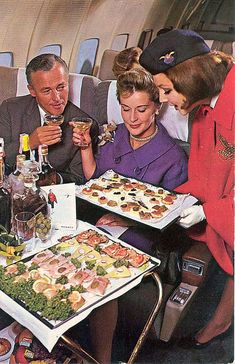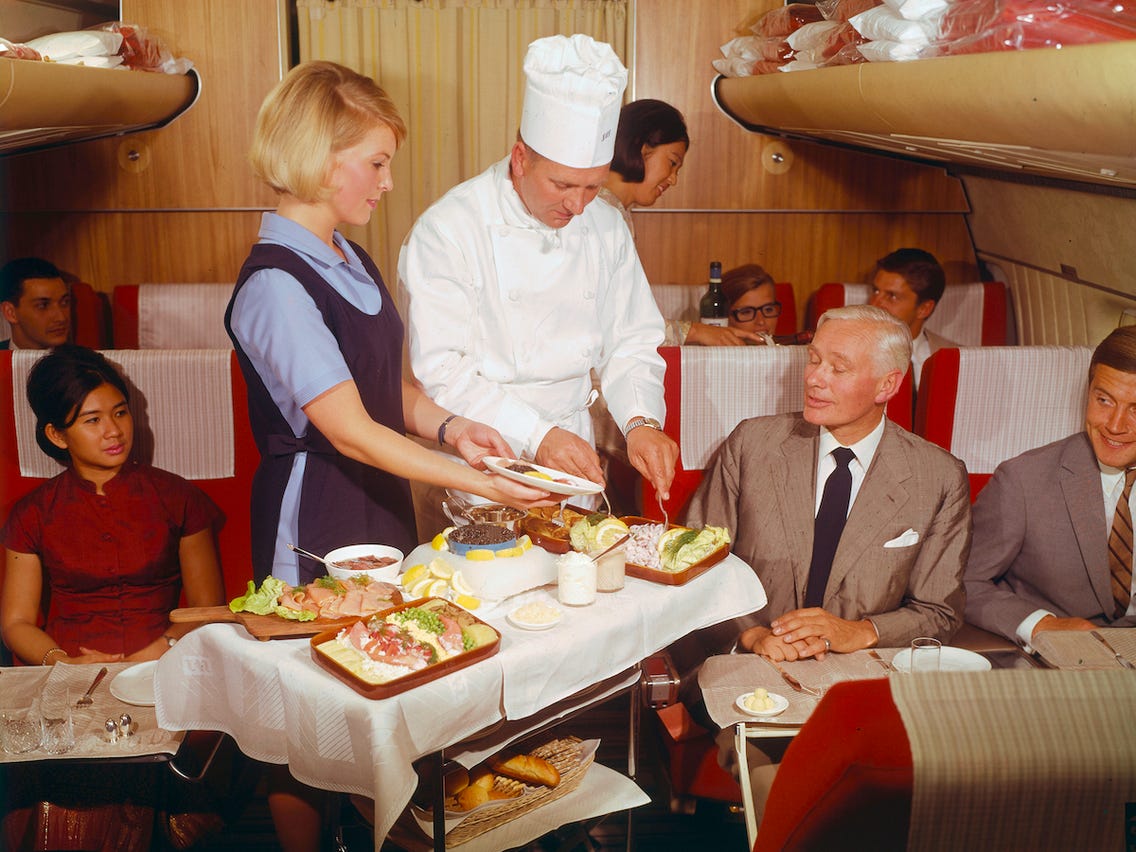 Cocktails and horderves served by an attractive woman in a miniskirt while sitting in a lounge chair in the sky.
Now some bitchy Karen in poorly fitting pants, on a power trip from the authority granted to her by the FAA and DHS, yells at you about how you can only take your mask off to sip your urine sample cup size allotment of soft drink, then you have to put you mask back up or she will have you banned from the airline for life.
I was born in the wrong era.