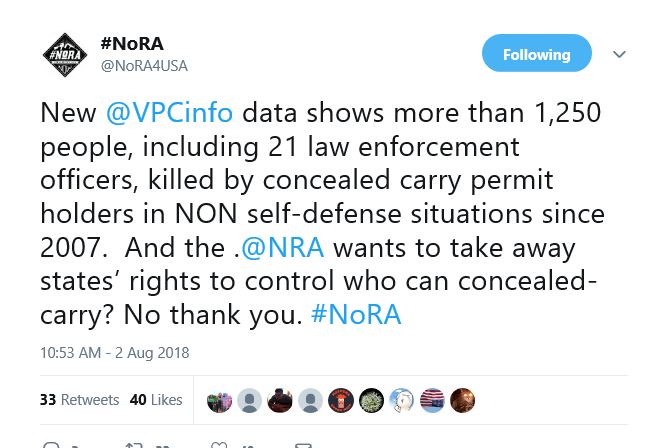 Now we done it, they have irrefutable proof we (16 million citizens with permits) are not worthy to carry concealed because 0.0078% of people with permits committed the ultimate of infractions: Murder (Cue somber music.)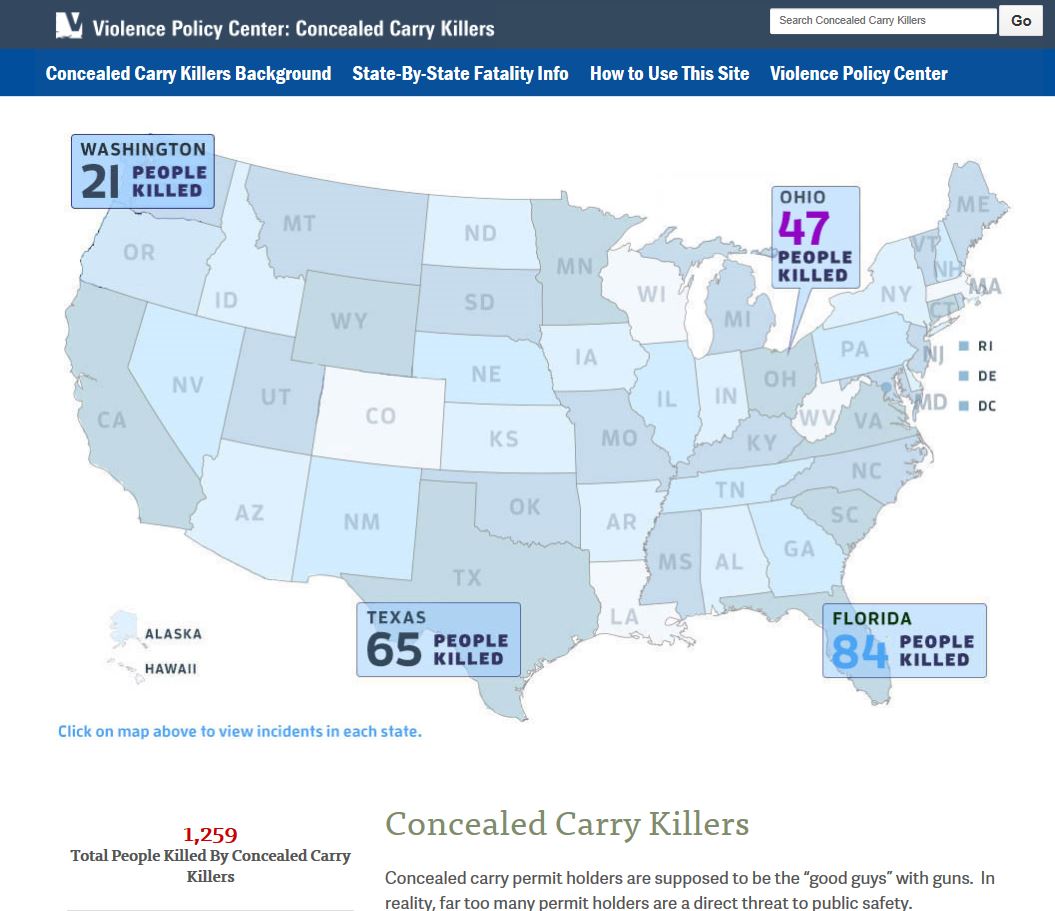 As you can imagine I checked the Florida page and check on those 84 people killed according to VPC. Well, there weren't 84 listed (out of the 1,927,724 CWPs issued that comes at 0.004% of violators) and it is mentioned that the cases they present are "vignettes describe the circumstances for killings not ruled self-defense by private individuals with permits to carry." By my count there were only 57 distributed the following way:
Homicide and Convicted: 36
Homicide Pending: 10
Suicide: 1
Accidental: 8
Other: 3
I counted suicides in Murder/Suicides as Homicide and Convicted. Same for those shooting where the perpetrator died by police action. Now, out of the number originally given we get info on more than half and only 36 have been convicted or died because of their actions. Violence Policy Center has always added pending judgements to the count to add bulk regardless what the verdict will say later. But add accidental shootings and a suicide as cold-blooded murders? Yes, padding the numbers even more. But I want to present to you one the one that takes the cake. Remember this study is so congresscritters and the public do not allow people with Concealed Carry to go out their little reservations and start shooting buses full of orphans and other massacres. Click on the picture to enlarge and read.

Yes, they included a strangulation in the mix just because the killer had a CWP.
And this is why only fools actually pay attention to this "study" by the Violence Policy Center.
And Alyssa Milano is the latest fool.