How many times we see in movies and TV that a good or bad guy engages in a shootout from behind a car and the incoming bullets bounce harmlessly off the body with a cute spark indicating a strike?  The image of a Police officer stopping his car, getting off and taking cover behind the door is deeply embedded in the minds of anyone who has seen 2 episodes of any Cop show from the 1950's till today. Unfortunately physics are a bit more unforgiving and quite more deadly.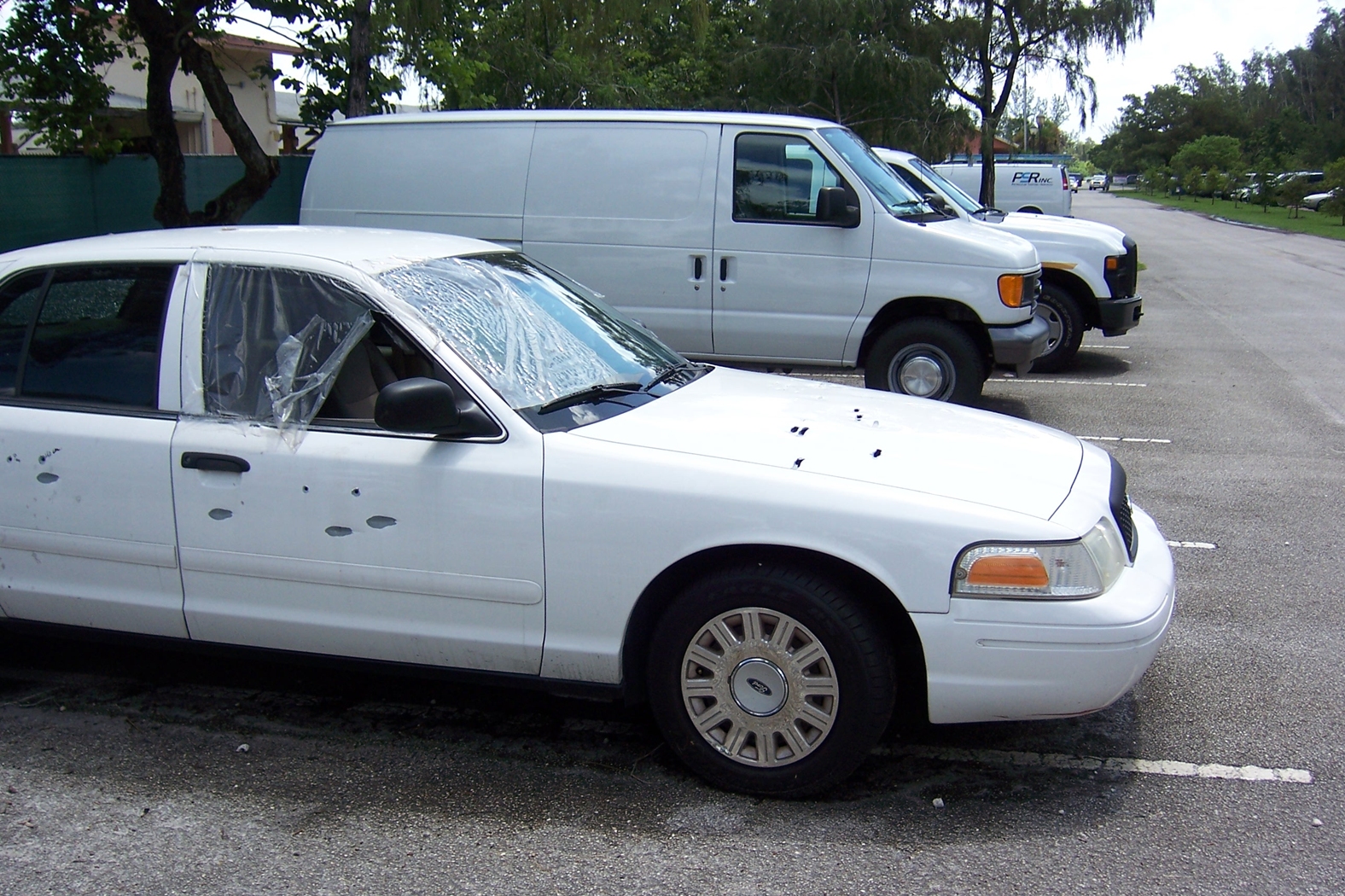 This particular vehicle is parked at a range in South Florida where Local Law Enforcement train. I assume (yes i know) that it is being used as training aid and I might say it is a quite sobering demonstration of the property of bullets flying at high speed. The vehicle was the target of different calibers shot by handguns, shotgun and rifle and the result is evident as shown in the following pictures.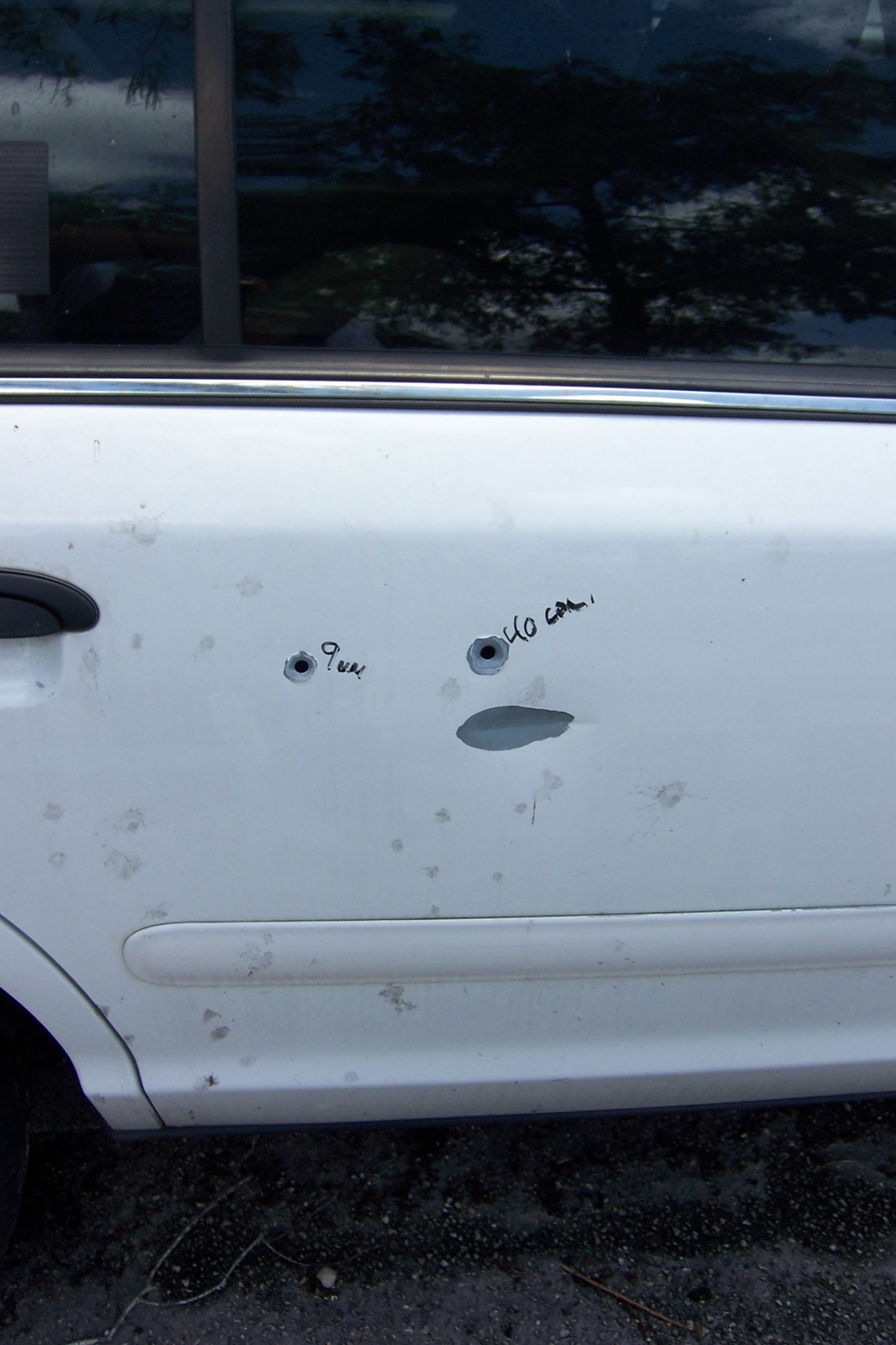 The "puny" 9 mm and the .40 S&W had no troubles making their way through the door of this cruiser which pretty much kills that old Hollywood visual staple. But the real butt kicker lays on the nex couple of pictures. Do click on picture for better detail.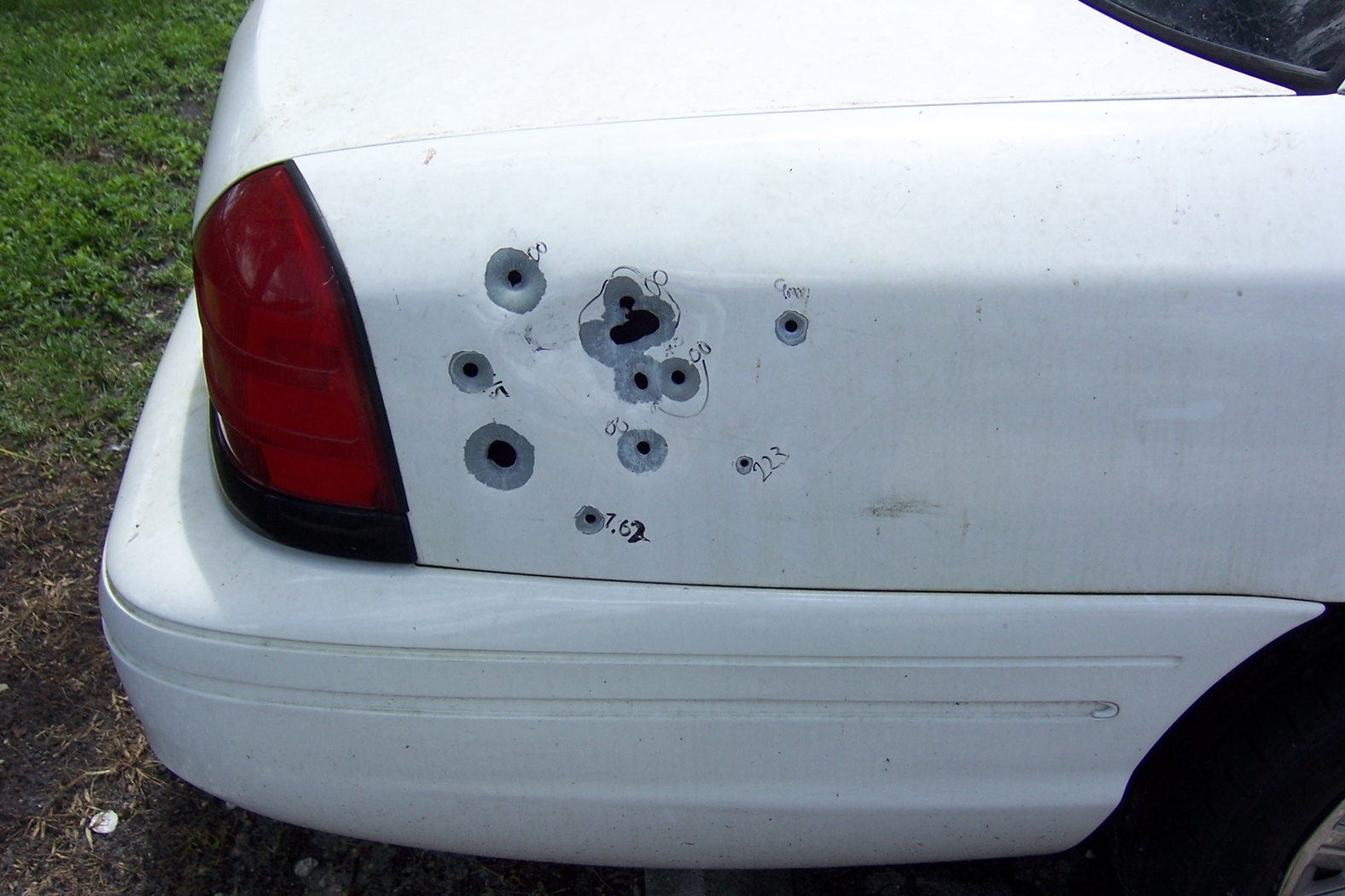 As you can see, almost all the most common rounds used in the US were used to ventilate a tad the trunk of the vehicle. But the kicker lays on the next picture.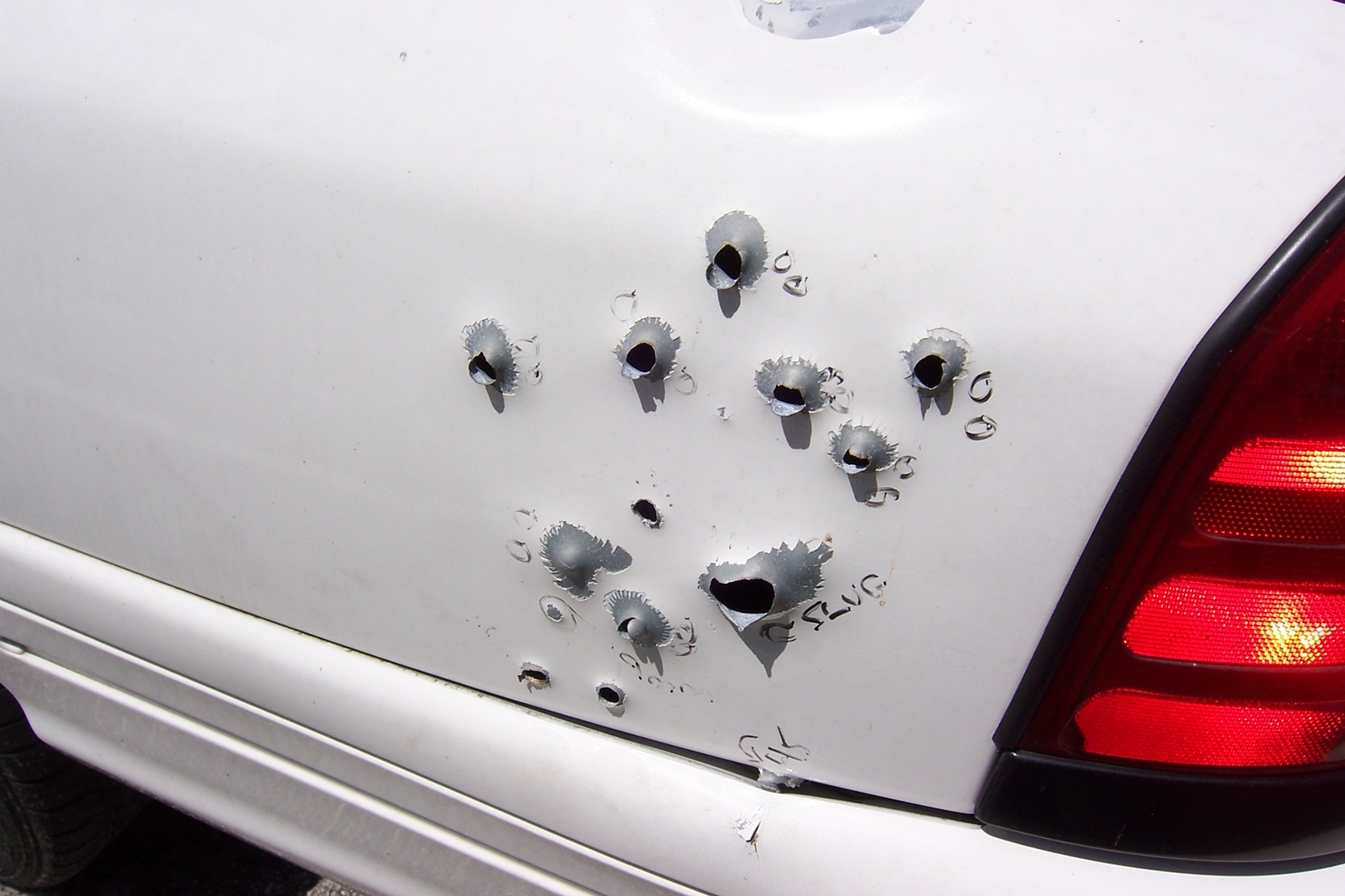 Yep, those are exit holes on the other side of the car. Even the allegedly less-than-lethal 9mm managed to go through on both sides.
If we ever have the misfortune of having to use a vehicle during an armed confrontation, about the only safe area you could use is behind the engine which possesses enough mass to block incoming rounds.  That is if the person shooting at you decides not to look under the vehicle and aim for your feet.
So, unless you own an armored vehicle, do not make the mistake of believe you are driving an item that will produce cute sparks while deflecting projectiles. Remember: Your average vehicle is about as bulletproof as a Radio Flyer and you will be the bullet stopper in the end.