Do you guys remember this idio…er… "Second Amendment Auditor"?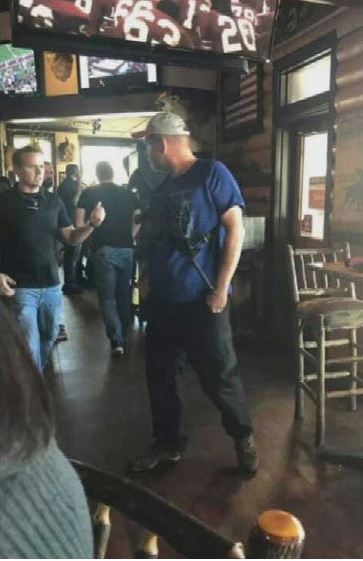 A self-described Second Amendment "auditor" was arrested Tuesday after being accused of illegally taking a rifle into an Oklahoma City restaurant.

Police allege Timothy A. Harper, 52, of Choctaw, violated a state law that prohibits possessing or carrying a rifle in any establishment where alcoholic beverages are consumed.

Prosecutors already have agreed to file a felony charge against Harper in Oklahoma County District Court, according to a police affidavit. If convicted, the gun rights activist faces up to two years in prison and a $1,000 fine.
Do you guys understand why I am an annoying asshole when I beat the drum of knowing the law rather than interpreting a law the way we would like? And that goes double for failures of following a simple law, may it be bad or not.
But once again, it gets better: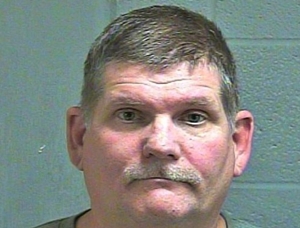 Harper admitted Monday in an online interview with another "auditor" that he took his rifle into Twin Peaks Nov. 2.
He said he was celebrating the state's new permitless carry gun law by carrying "my rifle everywhere I can for one day."

Police reported he was told he needed to leave Twin Peaks and he at first refused. "Timothy responded that he was not going anywhere," a police lieutenant, Aron Sharp, wrote in the affidavit.
This is not something brand new for discussion. Private Property is sacred and the demands of the owner or his/her representatives are to be accepted without an argument. You don't get to impose your will just because you think your are morally superior than everybody else. Even if the law is on your side (and in this case it wa not) simple say yes, apologize and leave.
Since I am already branded a traitor, I don't have to hide my delicate feelings and say the "auditor" had it coming for being an idiot and for making life difficult for the rest of gun owners.
Am I the only one that foresees an OCI being shot pulling one of these stunts?
---