Here is the news item on TV:
Here is how the Chicago Sun Times reports it.
And now the Chicago Tribune: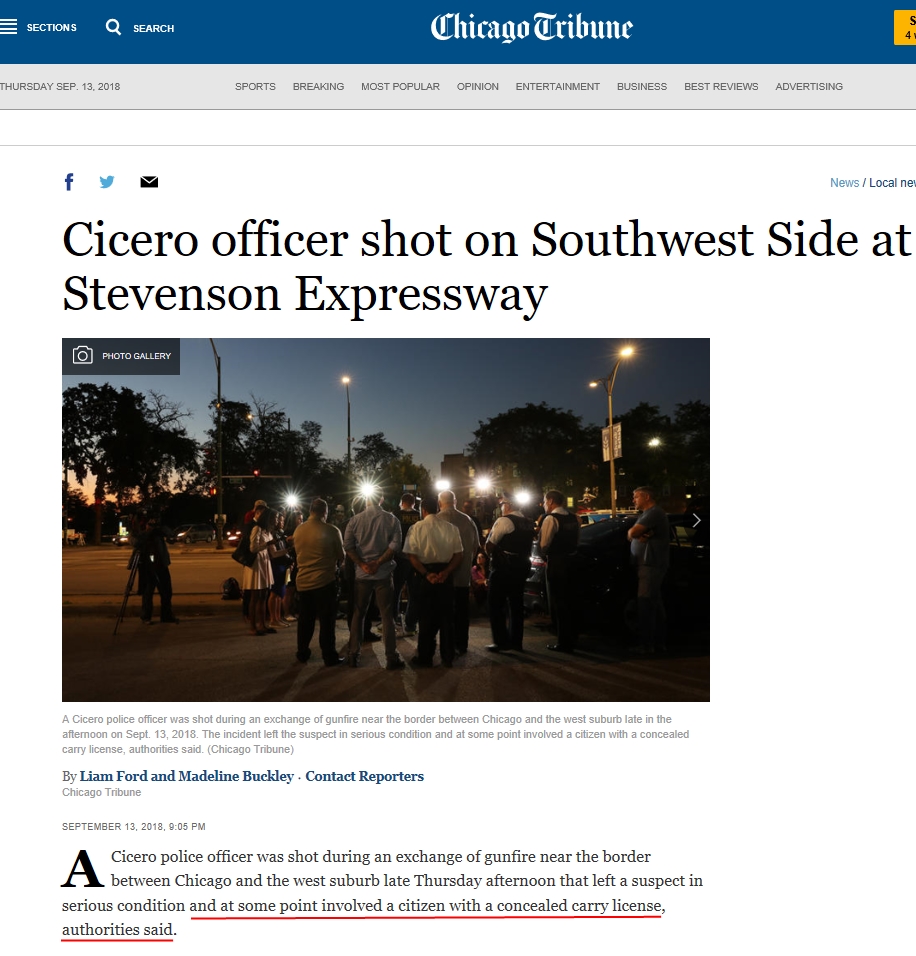 "at some point involved a citizen with a concealed carry license,"
Basically according to the Tribune, the civilian was an unwelcome interloper.  So much hate for a Good Guy with a Gun.