I am used to see all kinds of Email Scams just like I am sure you do too. But I have to admit this one forced me to pause for a second: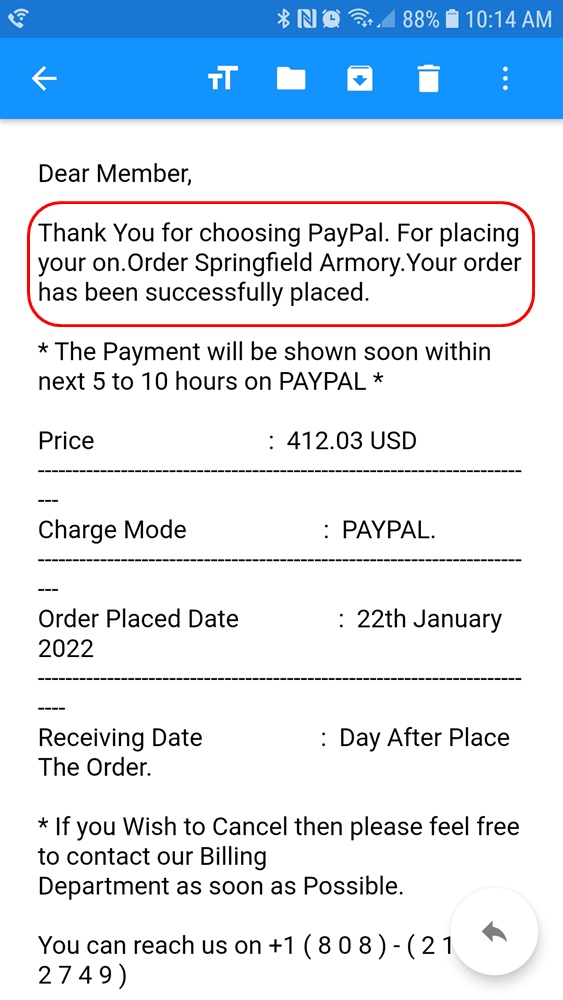 This is not some generic mass scam originated in some computer farm in the former Soviet republics, but something specifically targeted at me as a shooter or Second Amendment supporter or (most likely) I pissed off somebody who reads the blog. I have been "subscribed" to some silly things online, but this is not the 90s and most places do have protections against fake subscriptions.
Anyway, their command of the English language is worse than mine which was the first giveaway. And if I am not mistaken, Paypal has not quit its ban on being used to pay for gun and I believe Springfield Armory returns the favor by not accepting Paypal as form of payment.
Nice try!