In my last post, I forgot to mention that in Venezuela, gasoline is sold heavily subsidized. This bill was making the twitter rounds this afternoon and it is very illustrative of Socialism madness.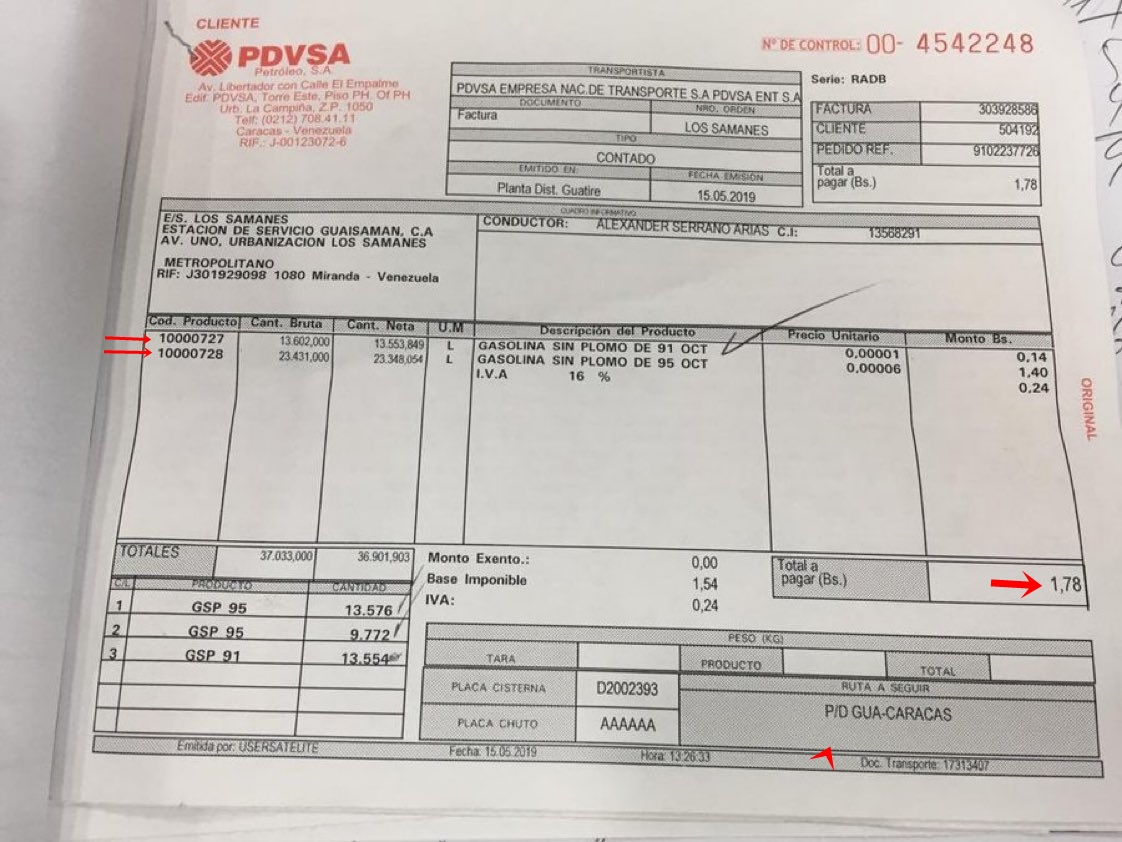 That is 36,902 liters or almost 10,000 gallons of gasoline for a grand total of 1.78 Bolivares.
The official rate at time of writing was 1 Bolivar = 0.14 Dollars which makes the price of 10,000 gallons of gasoline $ 0.249 or let's just round it to a good old America quarter.
This is madness even for an oil producing country with all its systems working to perfection.