This is happening just now: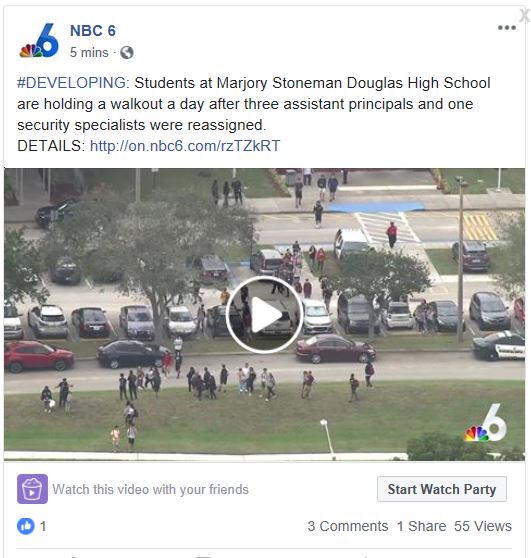 Parkland Kids: INVESTIGATE TH SHOOTING! WE WANT THINGS TO CHANGE SO IT NEVER HAPPENS AGAIN!
(Investigation is done, changes are made, people are reassigned)
Parkland Kids: WE DON'T LIKE THE CHANGES! BRING BACK THE WAY THINGS WERE!
And for a moment, you almost get mad, but then remember it is Broward County and pretty much shrug it off. In America, if high school sheep want to end up as Friday's lamb chop special to a crazy killer, they get to be it.
PS: According to other sources, the protest began with the teachers who resent their buddies got reassigned. Mind you nobody is fired, but still they are raising shit.
To this date, not one single individual connected with the screw up that led to the Marjory Stoneman Douglas High School has been fired. They have either allowed to resign and retire, got reassigned and the majority has not even been chided.
Right now, some other deranged kid is happy that Broward County's hunting preserves for the criminally insane (A.K.A. schools) are maintaining the same level of security and organization. Mad Killers love soft targets.