I was reading the Los Angeles Sheriff's Office report Assessing the Rise in Unintended Discharges Following the Sheriff's Department's Conversion to a New Handgun when I bumped into this table in page 9: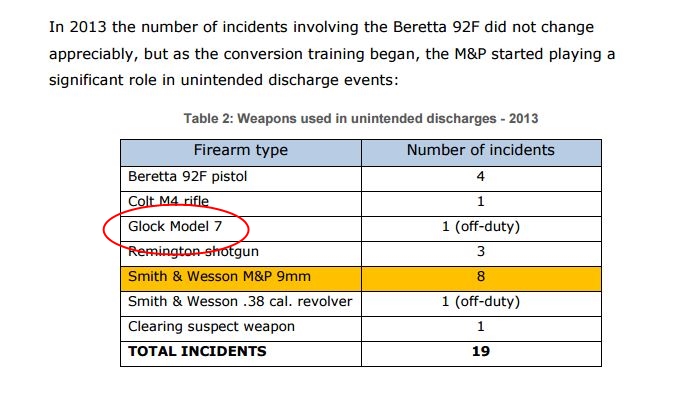 In case you don't remember, the gun was made famous in the movie Die Hard 2.
After all these years of mocking and deriding Hollywood for their lack of knowledge about guns, we must eat crow because the Glock 7 does exists. It says so in the report!
I know, it is probably a typo, but I can see the conspiracy types going crazy and screaming I told you so!