Last weekend Patrick K. Kimmons was shot by police in Portland.
On Monday afternoon, police identified the man as 27-year-old Patrick K. Kimmons.
The shooting happened early Sunday morning in a parking lot near the intersection of SW 4th Avenue and Harvey Milk Street.
Of course Portland has a Harvey Milk street.  Every city should name a street after a socialist who had sexual relationships with underage boys?  That's right, the sexual foibles of Lefties don't matter.
According to police, the officers arrived at the scene and ultimately fired at Kimmons. No word on his role in the initial incident, or what led up to the officer-involved shooting.
Kimmons was also taken to a hospital where he was later pronounced deceased.  Investigators said they recovered multiple guns at the scene, including a firearm that was reportedly found near Kimmons.
The police said nothing, so the media turns to the next most reliable source of information.
Family told KATU Kimmons was shot in the back several times while running away from police.
But they didn't see it happen.
Family told KATU that Kimmons was a father of three. He has a criminal history and was involved with a gang, but family say he was turning his life around.
They are always "turning their life around," about ten seconds before they get shot.
"He was trying to make something for his kids. He knew how important his kids were to him. He loved them, he cherished them," said Sherri Norman, the mother of Kimmons' long-time girlfriend.
She needs a new script.  She's missing the part about volunteering at church and going to college.
Being Portland, the predictable response to this was massive anti-police protests.  Being a city that has less than half the national average of black people, the anti-police protests took on a decidedly upper-middle-class, white Progressive hue, with a strong Antifa presence.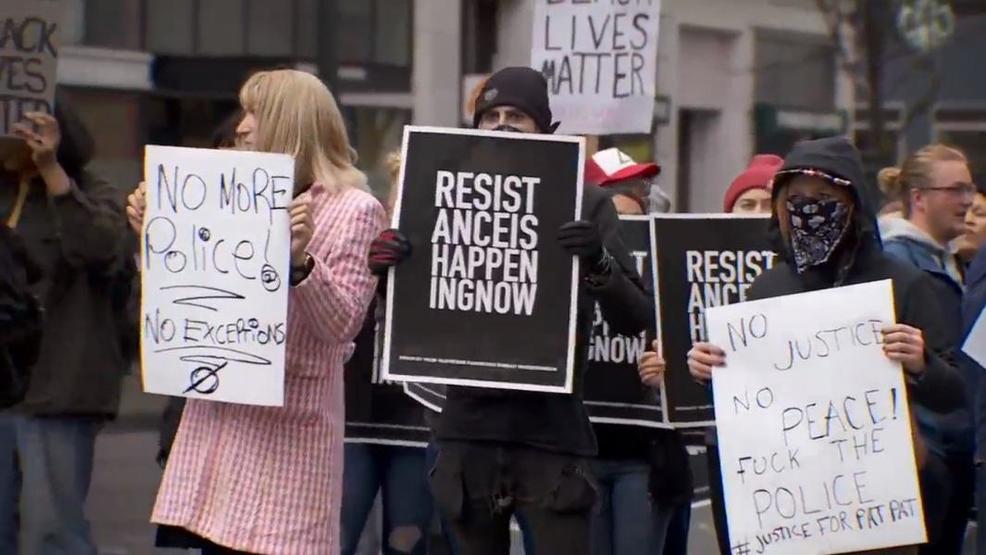 This is where this post takes a turn from the predictably Portland to the surreal.
Before we go any further into this story, let us take a walk down memory lane to July of this year and the anti-ICE protests in Portland.  These protests turned into an occupation of public land outside the Portland ICE headquarters.
The occupation turned into an open air sewer, needle strewn drug den, and tent city of radical Leftists.
During the time of the protest, the Mayor of Portland, Ted Wheeler prohibited Portland Police from working with or protecting ICE from these radical protesters.  ICE sent a letter to the Mayor clearly stating how what he did was illegal.
"Your current policy forbidding Portland law enforcement agencies from assisting employees of the Immigration and Customs Enforcement Agency who request law enforcement assistance while at or away from work is a violation of the United States Constitution's Equal Protection Clause," the letter says.
So Portland has an established history of letting radical Leftist groups go unchecked in their harassment and law breaking.
So back to the Kimmons protest.
These lily white Antifa gathered at the street corner where the shooting occurred and proceeded to block and direct traffic, although that does not describe the enormity of what they were doing.
Here they are cursing and yelling at people and accusing them of being racists and KKK.
Here they are attacking an old man in a car who turned right against their orders.  The proceed to chase him, assault him, and do $3,000 in damage his car.
At the 30 second mark, you can see the Antifa in the foreground threatening the man with an expandable baton, then he strikes the car with it.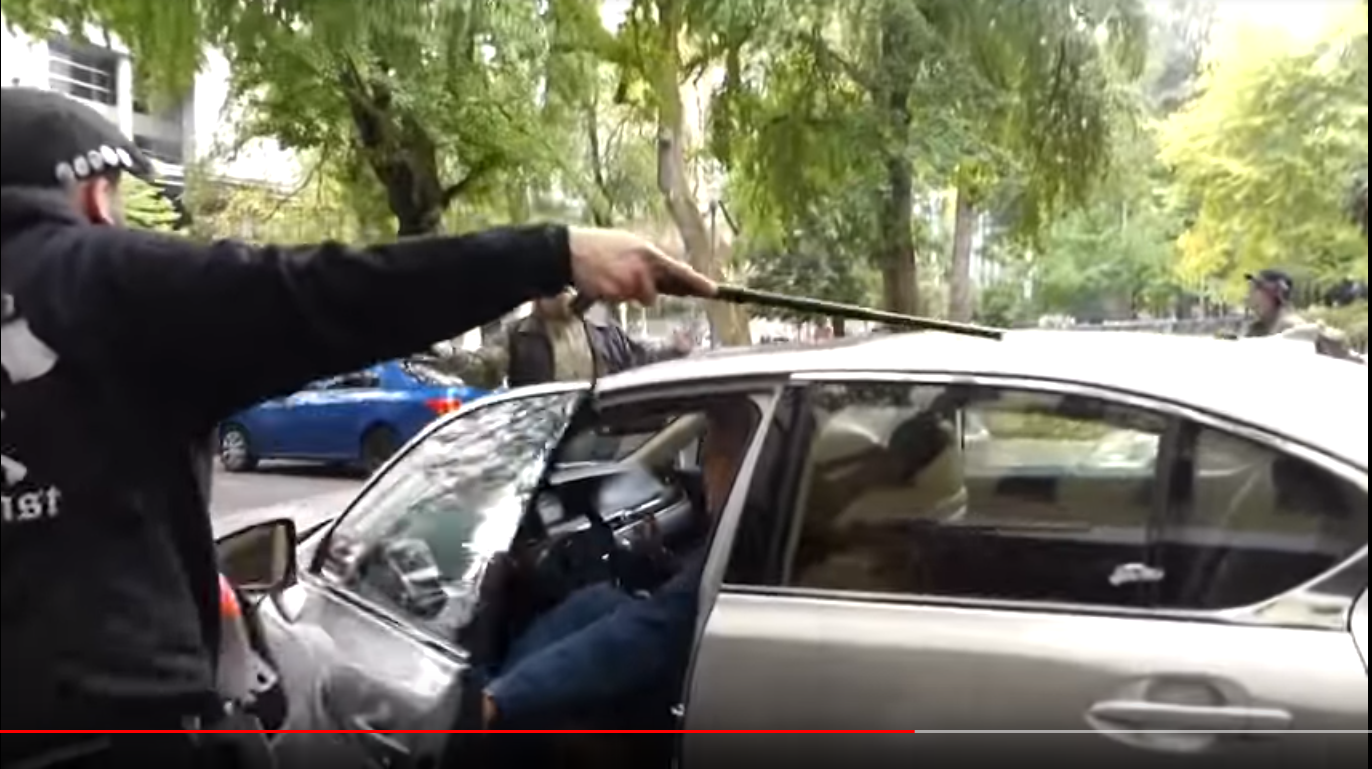 This is not a protester, this is an armed attacker.
Where were the police when this was happening?  At the end of the street, just watching but not intervening.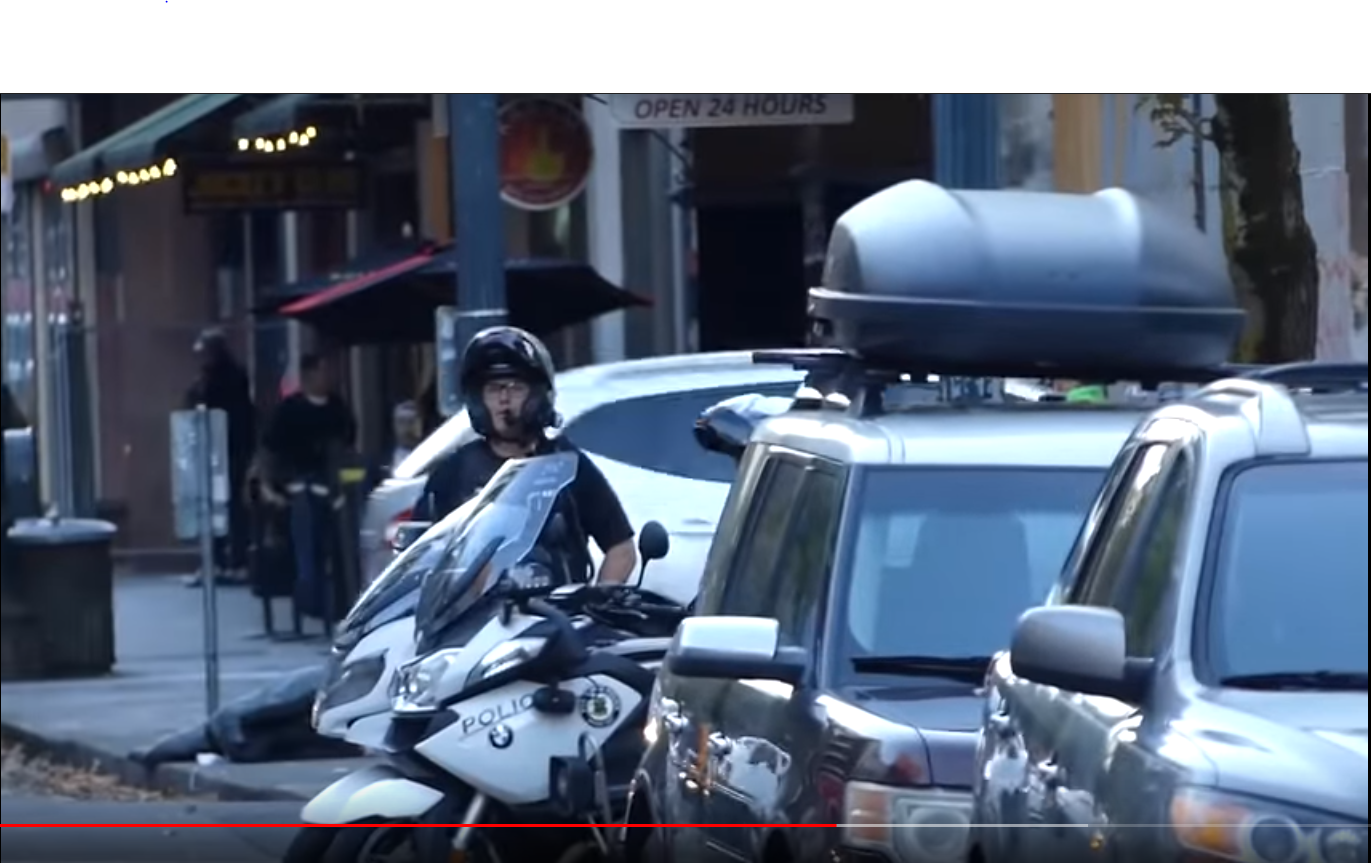 You can hear in the video that some people were screaming "get his license plate" because they were going to (and did) doxx the old man for not cowering to their abuse.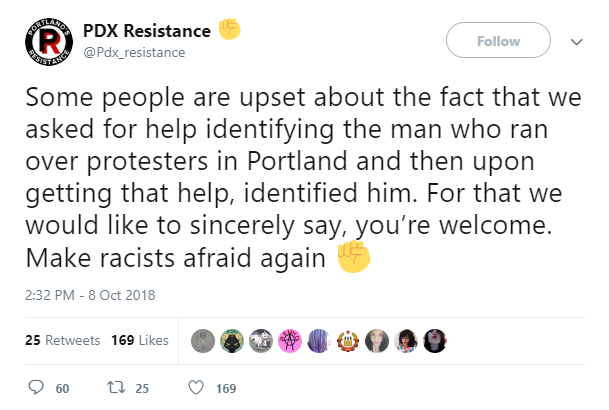 This old man didn't want to suffer Antifa abuse so that makes him a racist and therefore he should life the rest of his life in fear.
Do you need anymore proof that these people are terrorists.
While the city and the police do nothing to stop it.
The media piled on the old man with this Tweet.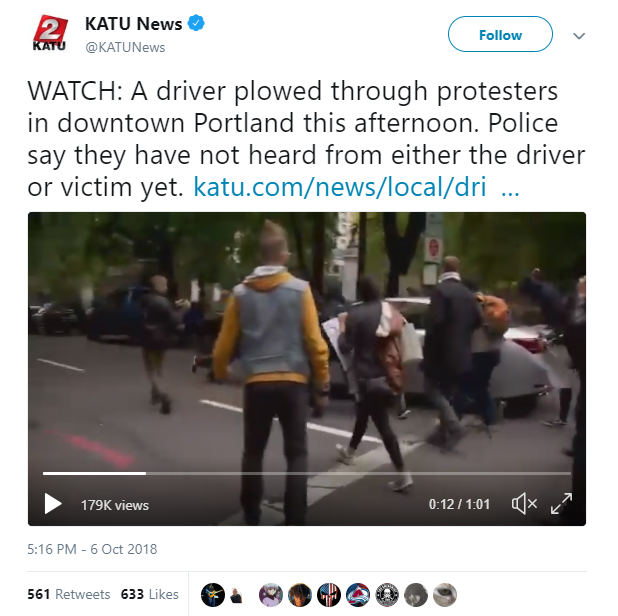 No, he didn't plow through the protesters.  After being dragged on Twitter, KATU News at least changed the headline to "Driver pushes through protesters in downtown Portland," but the URL still contains the original "https://katu.com/news/local/driver-plows-through-protesters-in-downtown-portland."
So it's not just the Police, or the Mayor's Office, but even the local media are on the side of an Antifa takeover of the city that torments regular, working, tax paying residents.
Portland has been lost to the #Resistance.
If you want to understand why this is so bad, just search one name: Reginald Denny.
This is why you do not stop or get out of your car for protesters blocking traffic: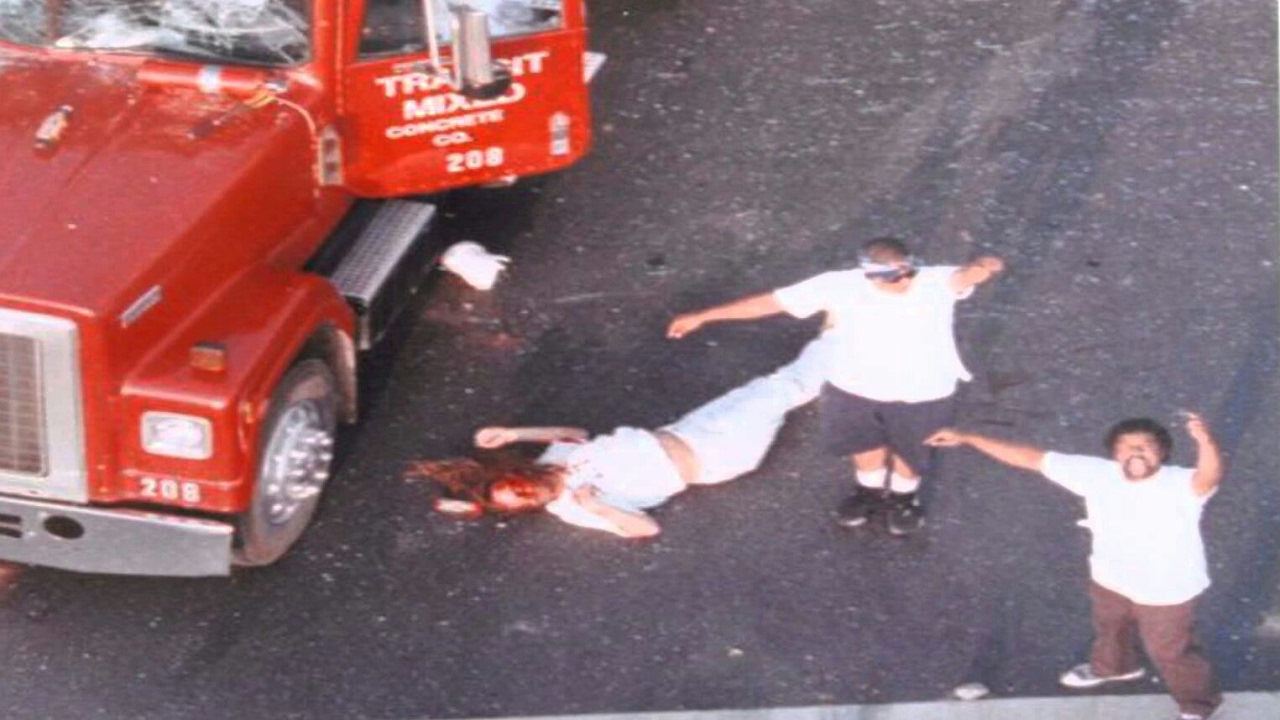 Clearly, the first lesson here is never go to Portland.  The city is lost.
Now that Antifa has a foothold in America, it sends a message that this kind of behavior will be tolerated in other cities.  Expect this to come to San Francisco, Seattle, and Los Angeles, maybe Minneapolis or Madison, Wisconsin, too.
I am not a lawyer, so if I have to go through an area that is under protest like that, it is because there is a compelling reason to.  Like maybe my wife and/or kids are in occupied territory.  My wife is a librarian so is more likely to work in a down town than I am.
What I do know is that I do not want to become a Reginald Denny.
I have a 7,000 lbs truck with a 410 horsepower engine and a brush guard.  I am not stopping.
I also have my Reginald Denny gun in the driver's side door pocket.  Do not swing a baton at me.
Part of the problem here is that these Antifa assholes are abusing people who are easily intimidated.
If the police won't stop Antifa from bashing cars (and presumably soon, faces) the people in those cars will.
But not in Portland.