You may have heard about this. Over 400 packages found abandoned in a ravine.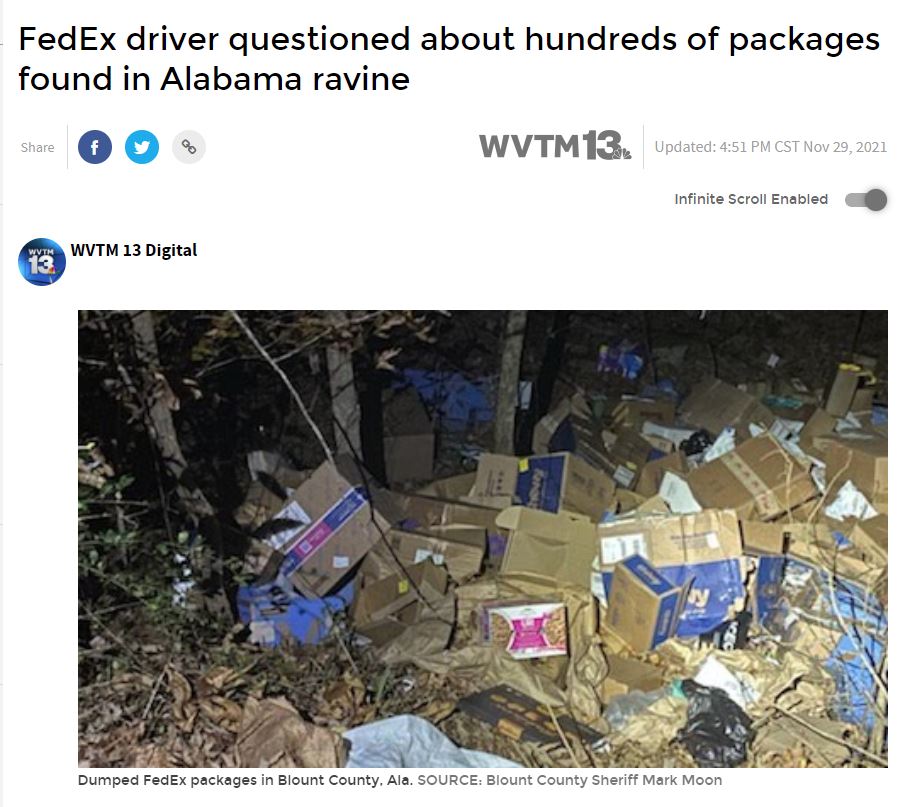 Natasha Abney told WBMA-TV that her neighbor found the boxes on his property.

"I mean it was just a river of boxes," Abney said. "Some busted open, some not."
Hundreds of FedEx packages are found in Alabama woods (nbcnews.com)
Although I understand the millions upon millions of packages that FedEx deals with every day, you would figure that 400 packages never making it in the same area by the same driver and probably complained about by the sender and/or the receiver would have made a blip in somebody's computer at HQ or a satellite office. But instead, they get a call from the local LEOs telling them they better come pick up their crap and figure out wth.
And people paid up the nose for shitty service you use believe only happened with the USPS.