Yesterday, I posted about the disgusting Pimp Cowgirl of Miami Gardens who posted this inexcusable pandering to Gun Control: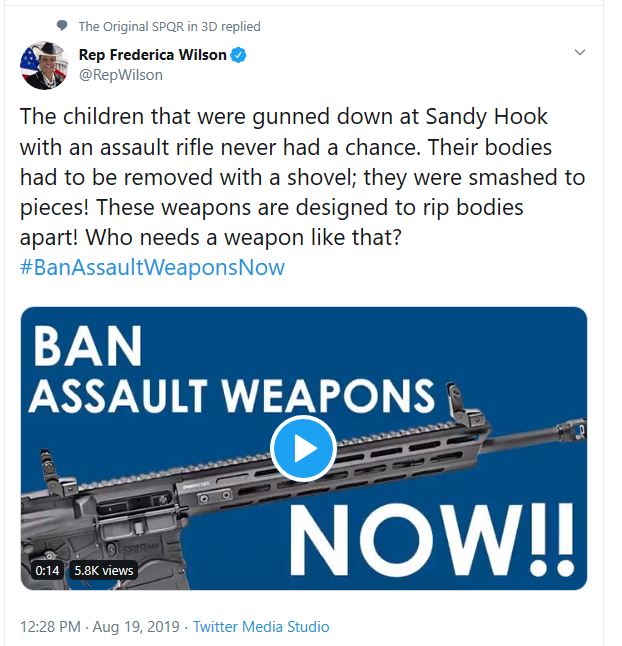 Outside Bearing Arms, I have not seen anybody addressing this ghoulish rhetoric. Google search has ZERO returns and although I understand the Opposition Media not saying a thing, our side should have been screaming bloody murder and demanding to burn all her idiotic hats.
This is not tap dancing over the blood of the innocent, this is rolling round in it like a pig in a mud pit.