Well, apparently I bruised some feelings today at the gunshow. ATF Industry Ops "investigators" complained to show management because I set up next to them. Said one of the "investigators", "He (meaning me) wrote a very unflattering book about us." Anyone feel sorry for them? Anyone?
I have seen the book, but just for that I am buying the darn thing. Click on the pic to enlarge.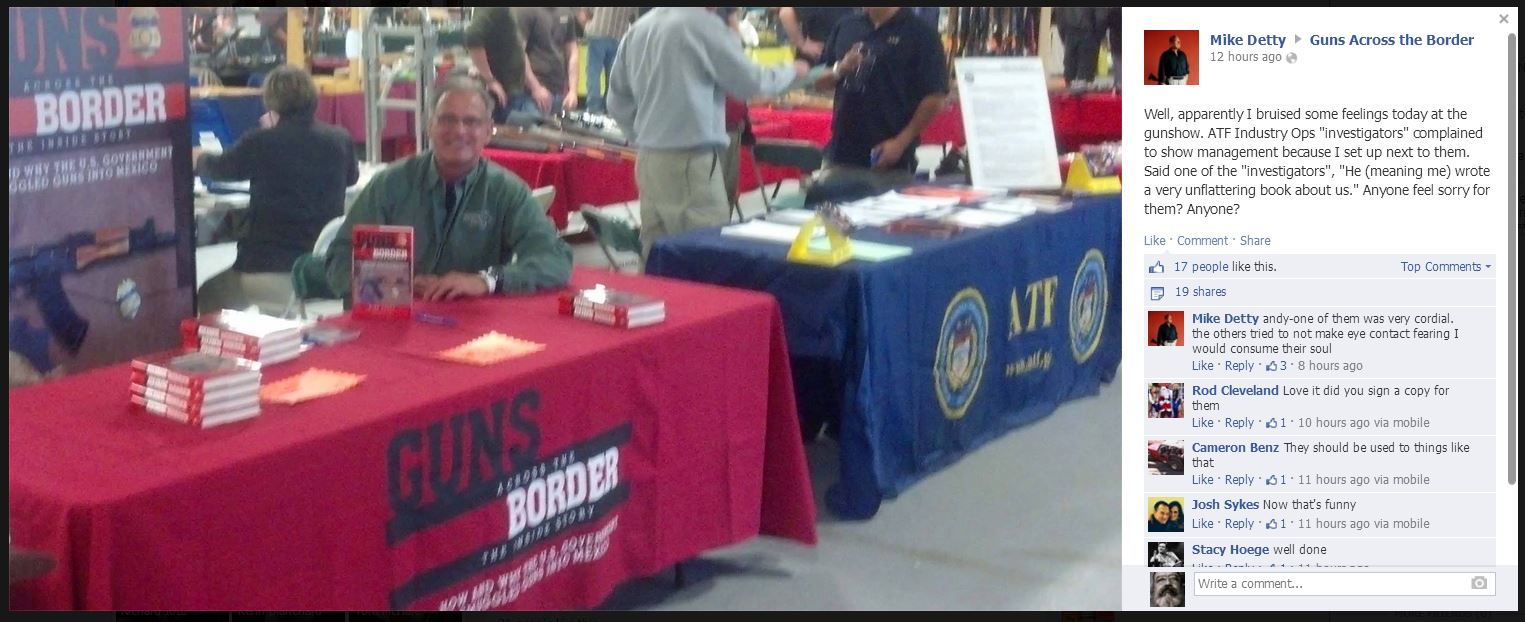 Well played Mr. Detty…well played.