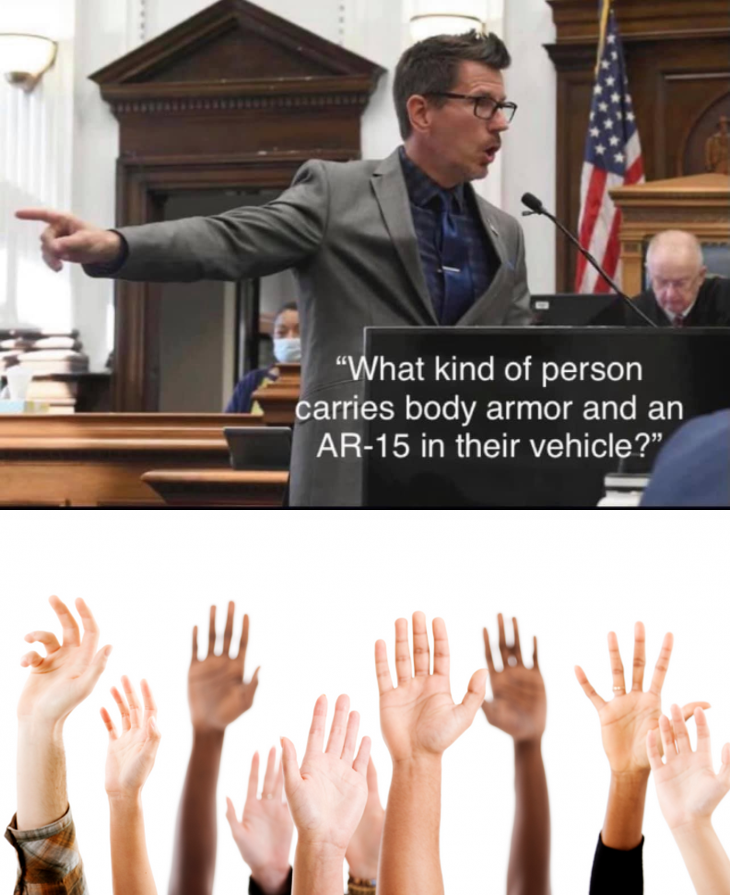 If the eternal quest for the perfect truck gun was not bad enough, this meme just added to the mix.
We have available several companies offering affordable choices in steel, so if you really want to carry one in your car, you can as long as your body can take the weight.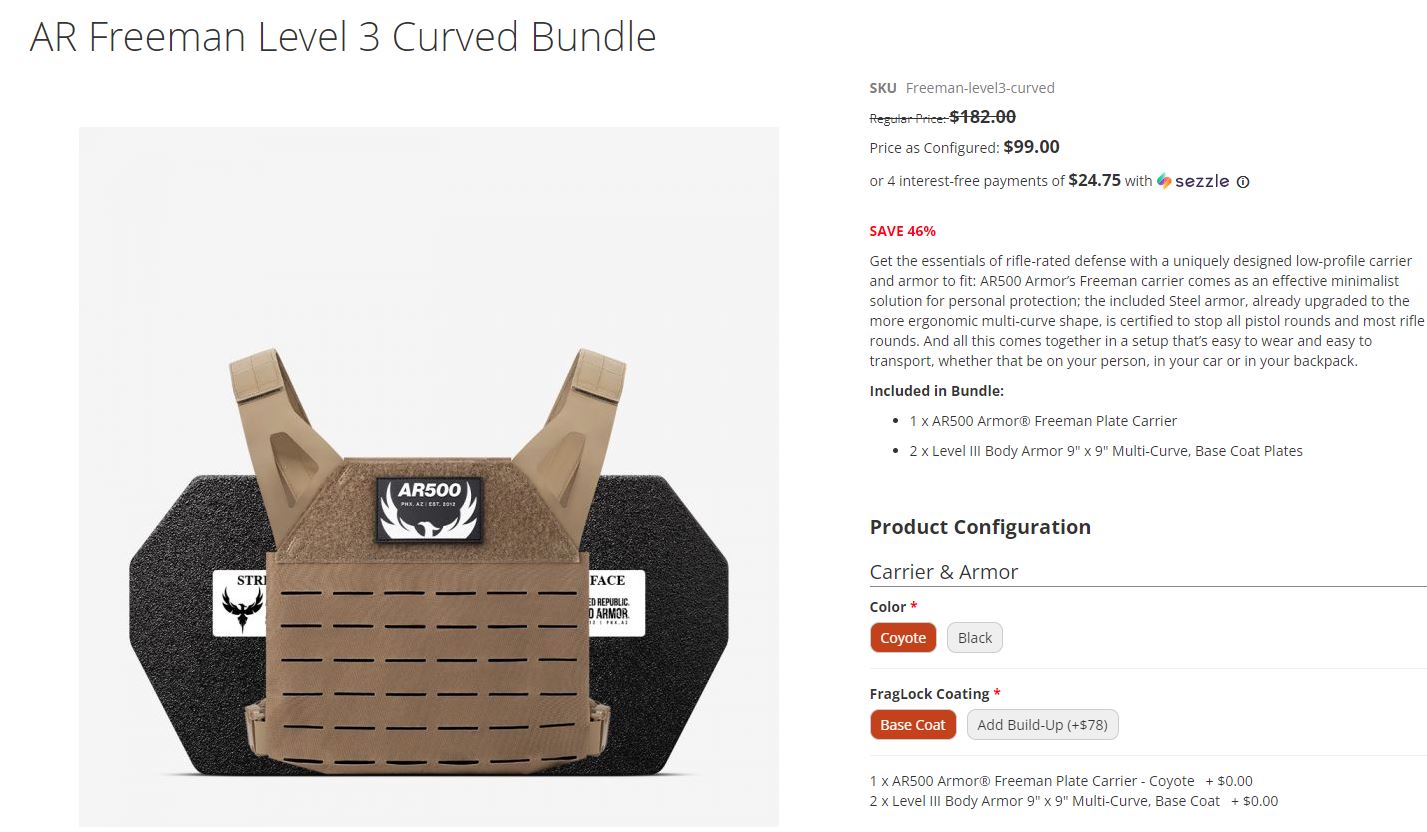 According to the manufacturer, the kit above comes to under 11 pounds, so it should not be too taxing for those like me with bad backs. If you feel that 9″x9″ is not enough coverage, you can upgrade to bigger plates but with the corresponding weight penalty. They do have lightweight composites, but as you can imagine, they are not in the cheap section of the list.
Usage? I don't think it is something you will use if immediately attacked: you simply won't have the time to put it on, plus the people at work will find it frightful and calls to HR would be made if you were to wear it regularly. However, if you happened to live in an area where crowd misbehavior may occur if certain verdicts do not go the way the Narrative indicates,  I believe it would be a sane choice of wardrobe to have for the honorary Roof Korean in all of us.