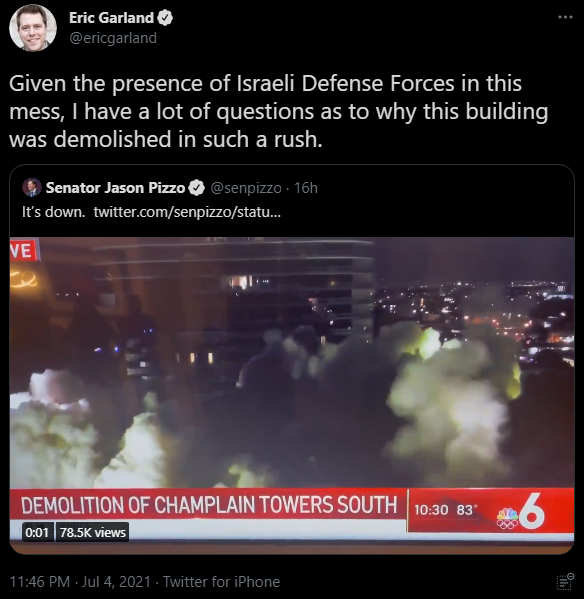 The IDF has lots of experience finding people in rubble after buildings are destroyed, thanks to Islamic terrorists.
They travel all over the world to help in these types of situations.
But to a Leftist, they show up because they must have brought the building down.
For the record, it was brought down because it posed a risk to the rescue teams.  It was unstable and a controlled demolition that had it fall away from where the rescue teams were operating was safer than having it fall on the rescue teams as they removed rubble.
But why understand that when you can blame the JOOOOOOOOOSSS!!!