You can almost hear her panting and fanning herself: "A Negro with guns! The horror!" So, she tags the Federal Bureau of Instigations for what i surmise would be to bring him back into the plantation with legal floggings and real chains.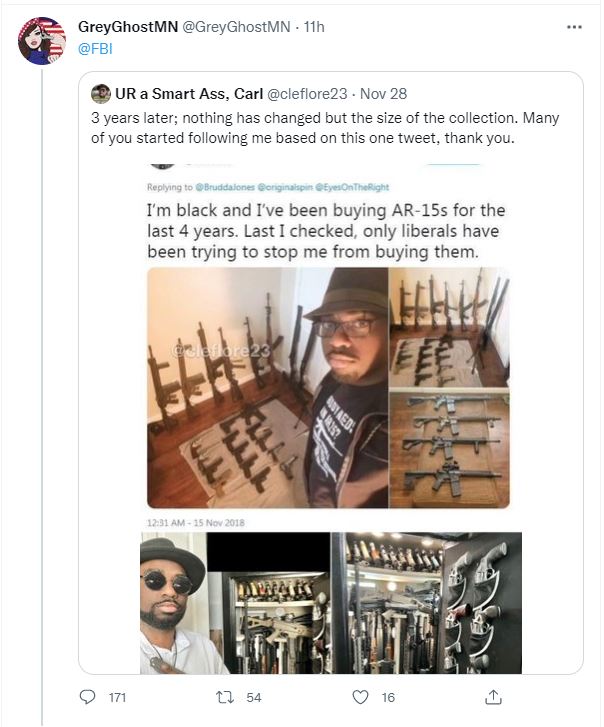 And to make it even funnier, she is the proverbial cat lady: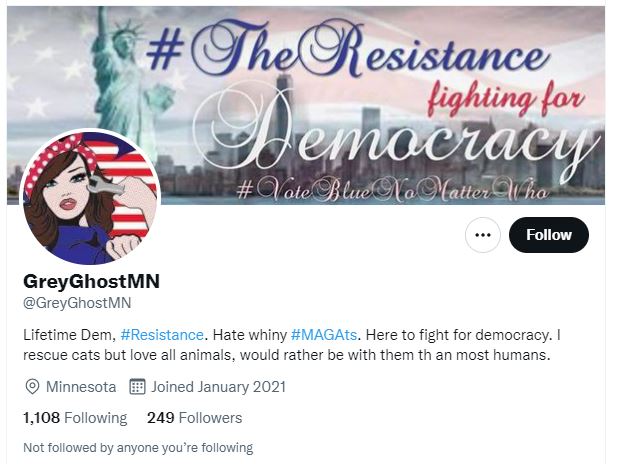 But wait, there is more! She the applies a twisted version of "But I have black friends."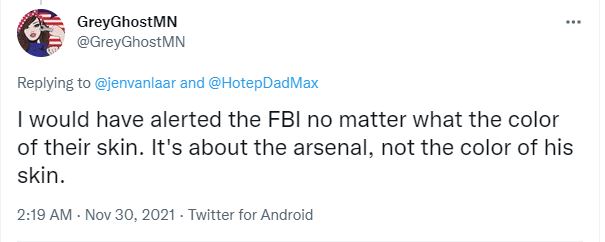 We are sure consciously you "believe" (say) that, but just seeing the thousands upon thousands of people displaying their collection of firearms in Twitter and you just happening to pick and snitch on the Black guy who embarrasses your kind by stating a truth?
Will the mistress require a mint julep and a slave boy to rest her feet upon?