It seems some assholes took offense about Steve Martin's King Tut sketch from decades ago when Saturday Night Live was actually populated with great comedians and was funny. And that is the trending shit today.
Really? It is effing hilarious.
And then to boot more asses, his banjo playing back then was not a gimmick; he is an accomplished musician.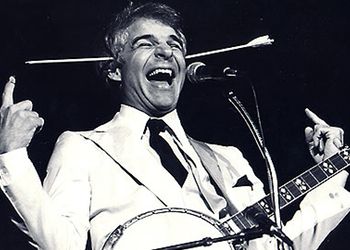 Somebody need to tell the Woke Mob that people are done taking their shit.