The system has developed somewhat of a polarizing reputation. Some critics have raised privacy and "Big Brother" concerns; others question whether the technology creates false alarms that police waste time addressing. The Broward Sheriff's Office previously ended a pilot program due to questions about cost, accuracy and efficacy — it didn't help crack cases. Miami's own data showed that only about one in four ShotSpotter alerts resulted in a documented crime scene after one year, findings that aren't atypical.
Source: Gunfire sensors capture 8,280 bullets fired in one year in Miami neighborhoods | Miami Herald
Let's put it this way: a 75% failure rate of its intended job. The article shows the results of three of the most crime-ridden areas of the City of Miami:  Liberty City, Little Haiti and Overtown. If you are familiar with the TV Show "The First 48" these names should be familiar.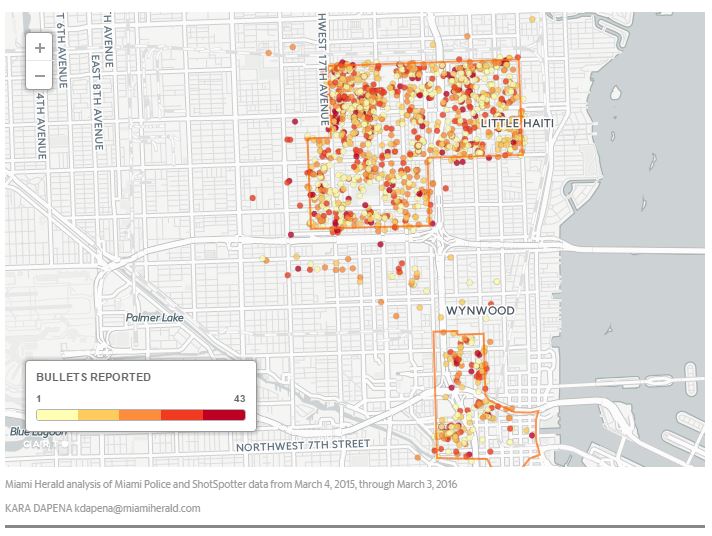 But let's waste money on electronic magical thinking rather than tackle the real socioeconomic problems of this areas.