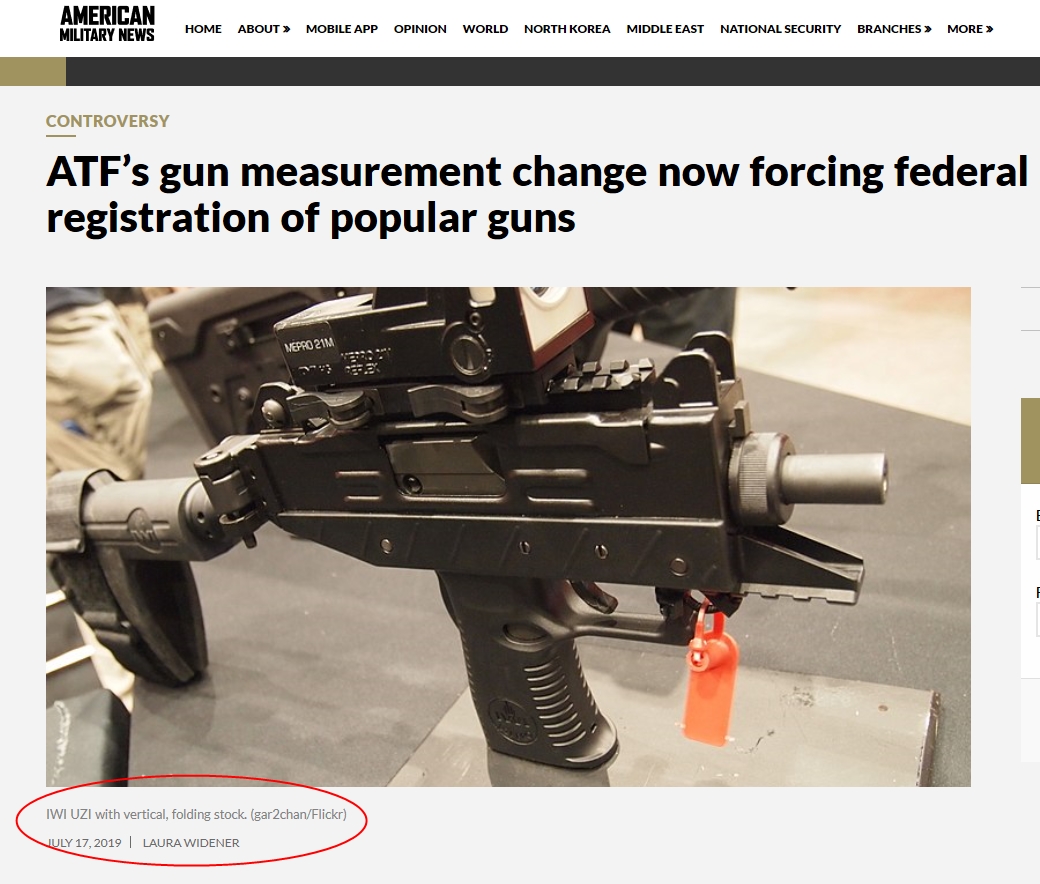 IWI Uzi with a vertical, folding stock.
I got a nosebleed just laying my eyes on the page. And where did she get the registering thing? If that was true, you'd be hearing the screaming all over gun forums and the thunder of chest thumping like African drums in an old Tarzan movie

I still have family in Spain that are shepherds, but I know squat about sheep and do not write about the cursed animals nor I pretend I know about them.