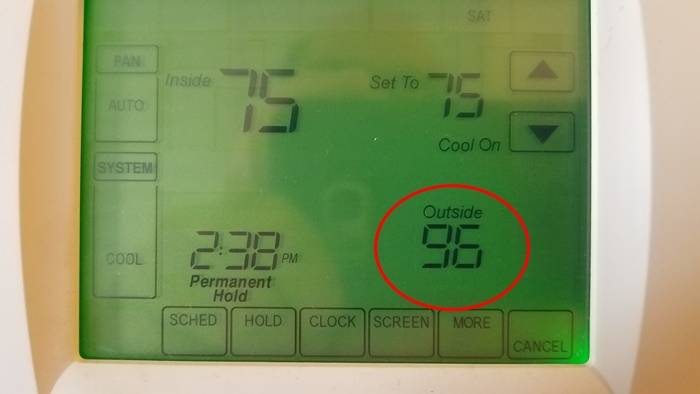 I did half of what I wanted to do paint wise and had to get inside the house before I suffered yet another case of heat exhaustion or worse.  Being Memorial day and having the Air and Sea show in town, the missus reminded me I ended up in the ER with heat poisoning during its first inception banc in '95 and I was not to repeat the experience.  I paid attention and got my butt inside and under the cold shower till I cooled off and plan to remain indoors for the rest of the daylight hours.
And just as a reminder, here is an old post about Heat-related injuries for those who may want to learn the basics on the subject.
Hot Weather is here again. (gunfreezone.net)
About the cold compresses: One a top of the head, one under each armpit and one in the upper abdomen. That should bring the core temp down to control the subject till he/she can be seen by a doctor.
STAY SAFE, DAMN IT!