Yay the Bolivarian Revolution!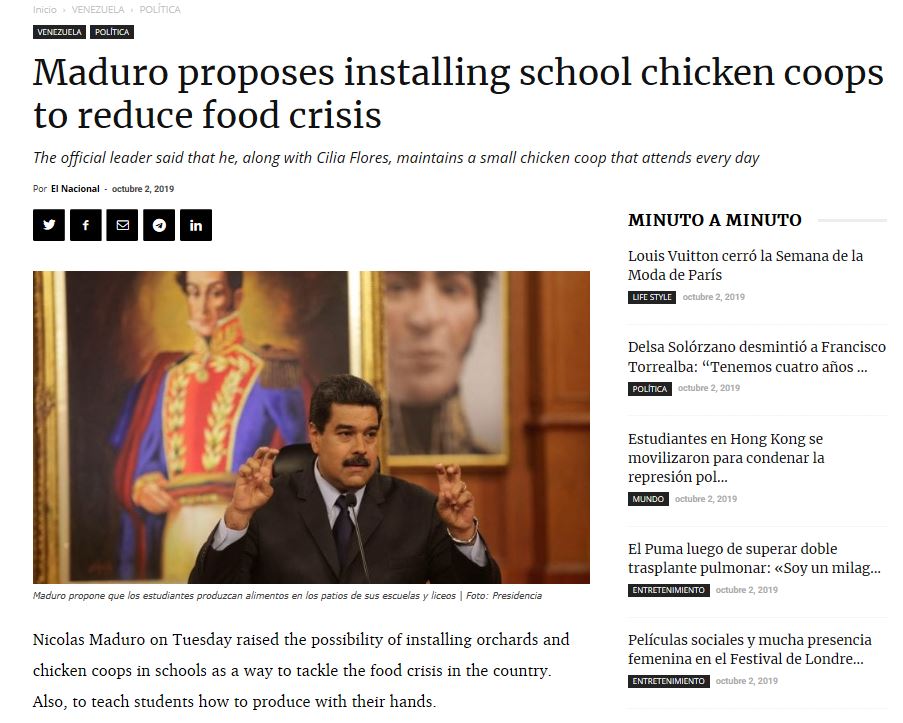 Chicken meat is cheap because it is easy to raise chickens, specially if you do it on an industrial basis. On the East side of Caracas (back in my not so younger years), there was a chicken processing plant and they had a retail section open 2 or 3 times a week where you could go get freshly processed chicken if you were not fussy about not being packaged.  The chicken was put up for sale (plucked, gutted and cut) in big plastic boxes with rolls of plastic bags next to them. You picked what you wanted, bagged it and went to the register where it was weighed and ringed. I forget exactly the prices, but I remember mom commenting it was less than half you could get at your regular supermarkets.  The company was processing so much chicken that rather than wasting it or freezing it, they would sell it at a heavy discount.
Now they have to ask kids to grow chickens in the classrooms so they can eat, maybe.
Because Socialism works.