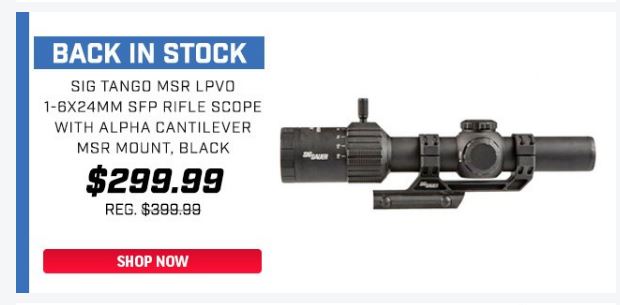 Sig Tango MSR LPVO 1-6x24mm SFP Rifle Scope With Alpha Cantilever MSR Mount | Black | Palmetto State Armory
I have come to believe at least one of your semi-auto rifles should have one of these scopes. You can do Close Quarters a the lowest setting, but also do a precise long shot if the situation arises.
And I would have dropped coin on it already, but since I like you bastards and I want to keep the blog going, I will be spending the coin on a new desktop later this week because this one is starting to show its age and be very cranky.
Seriously, I need the winning lotto numbers ASAP.